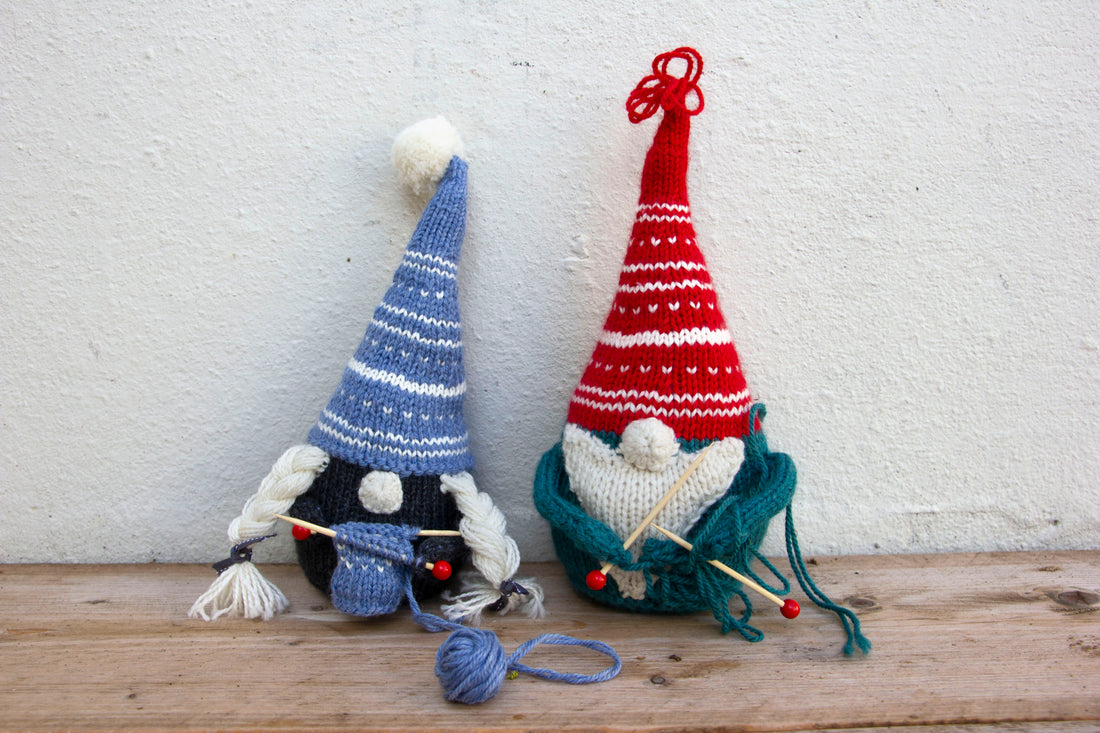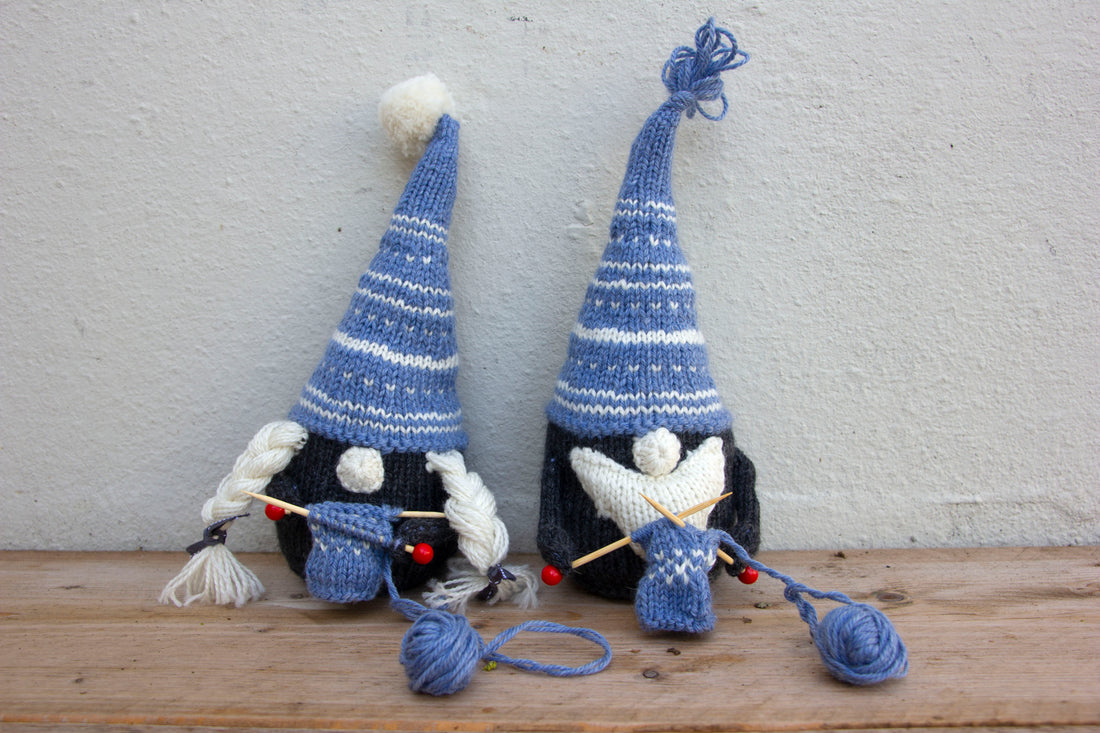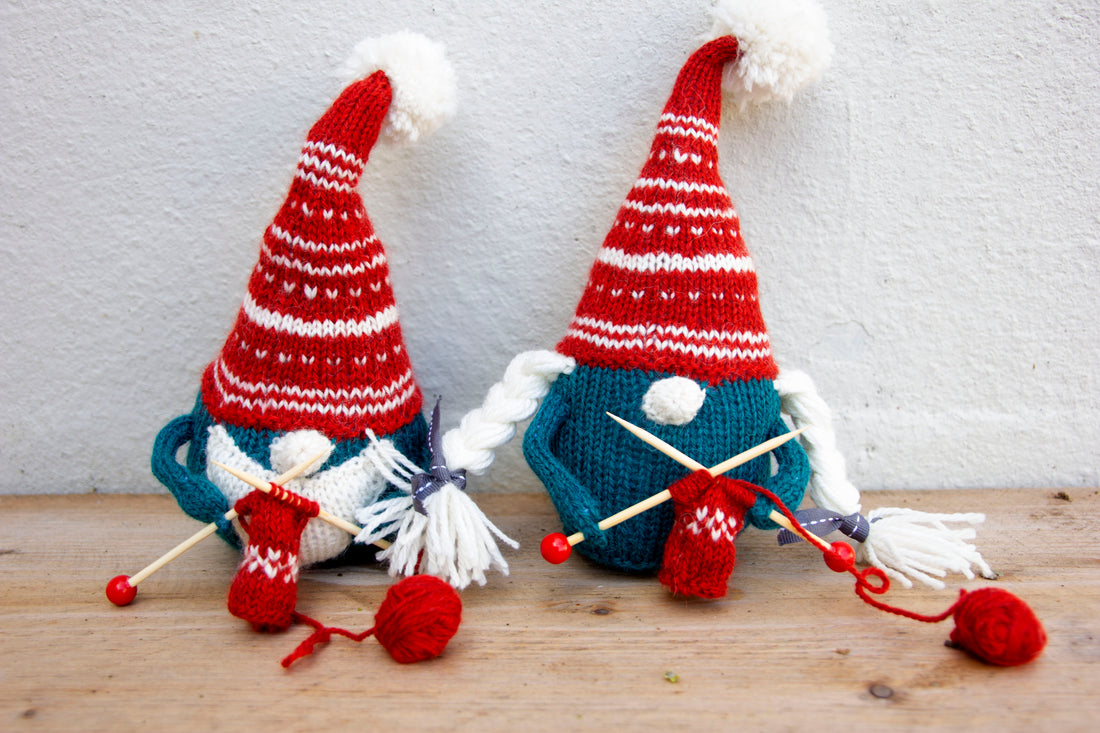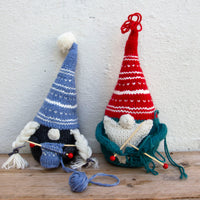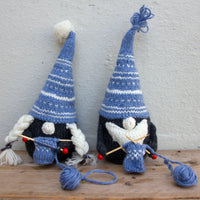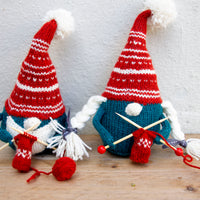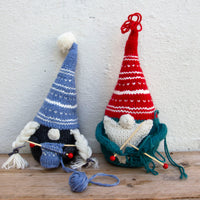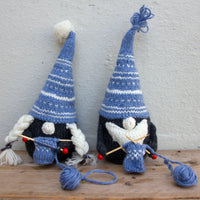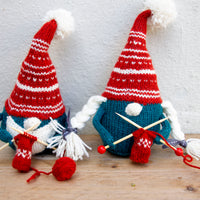 Meet Gnorman and Gnorma, A Yarn Story's favourite knitting duo! Designed by our very own Aleks Byrd, these fun kits are a cinch to knit and make an ideal gift for loved ones. Each kit comes with John Arbon's 100% merino Knit by Numbers DK to make a gnome that loves to lounge around in luxury, away from the perils of the garden!
There are two colourways to choose from – knit a gnome in Scandi-chic grey with a jaunty blue hat, or choose festive green with a fancy red hat. 
Each kit contains the pattern to make either gnome, and also comes with the correct amount of yarn, stuffing and pipe cleaners (optional for the arms), mini knitting needles for the gnome and a greeting card. Knitting needles (size 3.5mm/US4 recommended) are not provided.
Technical specifications
Each kit includes materials to knit one gnome:
John Arbon Knit by Numbers DK
Grey body/blue hat:
Main body – Grey (KBN 04), 125m/137yds, 50g
Hat – Blue (KBN 84), 63m/69yds, 25g
Hair/hat contrast – White (KBN 55), 63m/69yds, 25g
Green body/red hat:
Main body – Green (KBN 93), 125m/137yds, 50g
Hat – Red (KBN 19), 63m/69yds, 25g
Hair/hat contrast – White (KBN 55), 63m/69yds, 25g

Stuffing (approx. 50g)

2 x pipe cleaners for arms

Mini knitting needles for gnome

Gnorma & Gnorman greeting card
Finished gnome is approximately 28cm/11in high. This kit will make one gnome.
Haven't finished gnome yet. Yet another wip