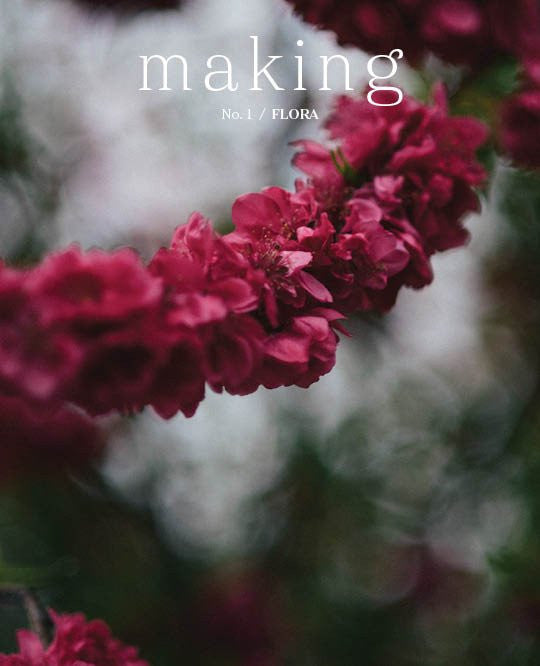 FLORA, issue No. 1, includes knit designs by Carrie Bostick Hoge, Susan B. Anderson, Hannah Fettig, Mary Jane Mucklestone, Melissa LaBarre, Cecily Glowik MacDonald, and Dawn Catanzaro.
Other contributions from Kristine Vejar, Carolyn Friedlander, Anna Graham, Alicia Paulson, Cal Patch, Kim Hamlin, Eliza Jane Curtis, Hillary Lang, Beatrice Perron Dahlen, Lori Ann Graham, Nicole Dupuis, David Iovino, and Trey Hughes.
Making is a bi-annual themed publication of projects for knitters and makers.
Making is published by Madder in Maine. Printed in Maine. 
KNIT • SEW • QUILT • EMBROIDER • CROSS STITCH • CROCHET • NEEDLE FELT • RECIPES + MORE 
Making is only available in print.