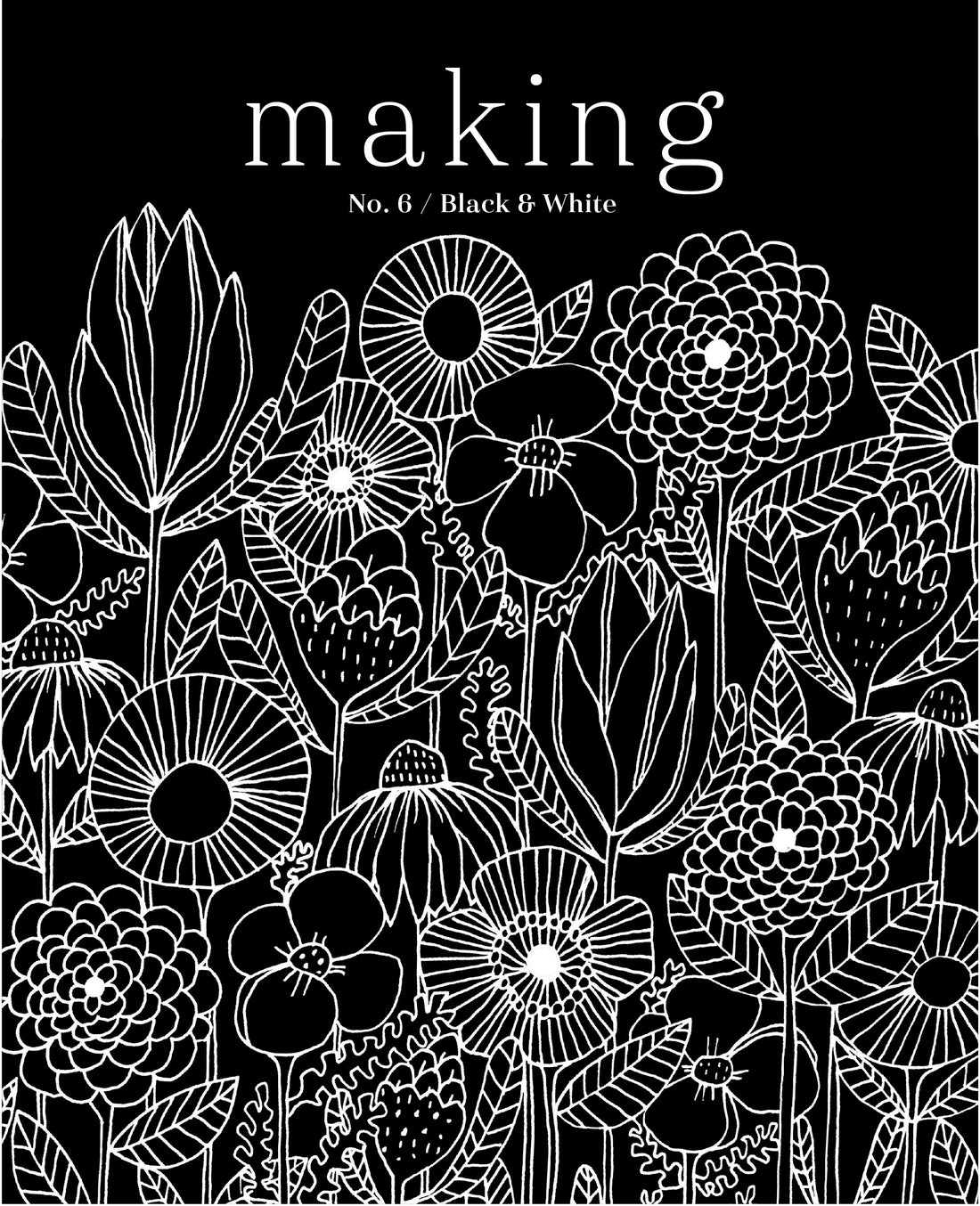 No. 6 / BLACK & WHITE, the Fall issue, includes knit designs by Carrie Bostick Hoge, Susan B. Anderson, Justyna Lorkowska, Amy Christoffers, Mary Jane Mucklestone, Ashley Yousling, Junko Okamoto, Ella Gordon, Gudrun Johnston, Veera Valimaki, Jennifer Steingass, and Whitney Hayward.
Other contributions from Sonya Phillip, Samantha Lamb, Annie Rowden, Karen Stevens, Karen Gelardi, Anna Graham, Kristine Vejar, Sanae Ishida, Rose Pearlman, Kim Hamlin, and Casey Ryder.
Making is a bi-annual themed publication of projects for knitters and makers.
KNIT • SEW • QUILT • WEAVE • EMBROIDER • CROCHET • NEEDLE FELT • RECIPES + MORE
MAKING IS ONLY AVAILABLE IN PRINT