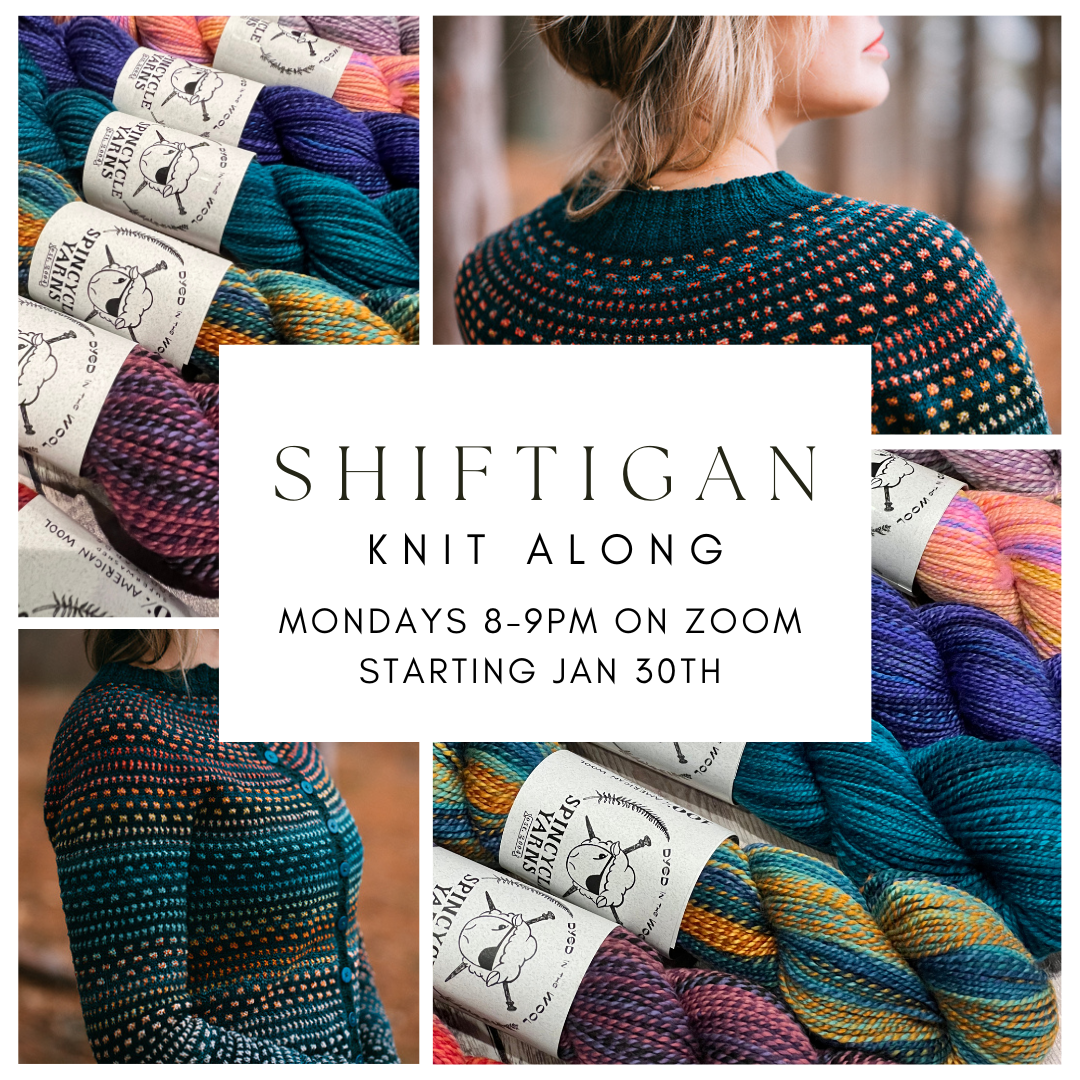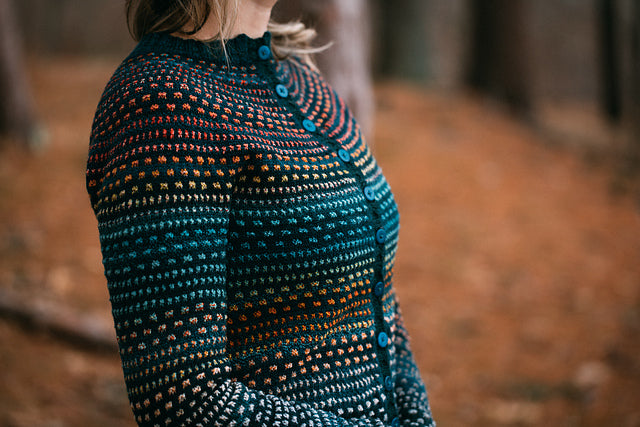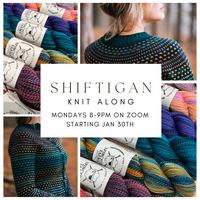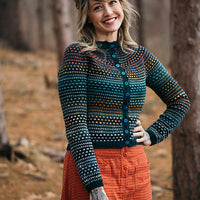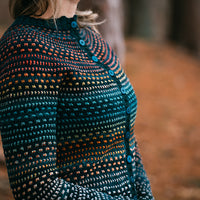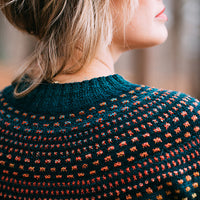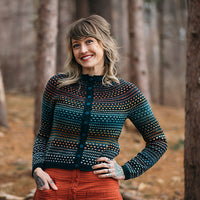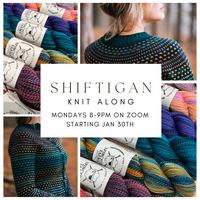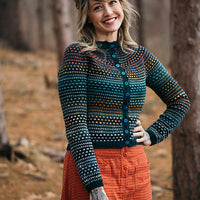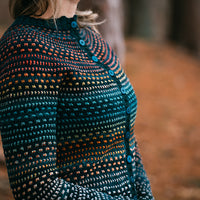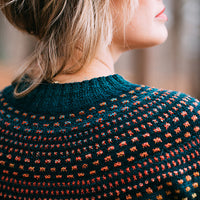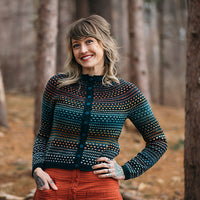 Andrea Mowry has done it again! Ever since her realease of the Shift sweater folks have been asking for a cardigan version and it's finally here! Luckily for you, Kayleigh is in dire need of a cardigan and has fallen in love with this pattern. The shifting colors and fun texture will keep you knitting "just one more row!" all the way to the end, and it is sure to be one of the most eye-catching pieces in your wardrobe! This sweater is knit from the top down, in the round, using stranded colorwork. It is knit seamlessly and then steeked.
Does the idea of taking a pair of scissors to your beautiful knits make you squirm? Don't worry! It scares Kayleigh too but she'll hold your hand along the way and pass on the knowledge to help you feel empowered to slice open your sweater! 

How it works:
When you sign-up for the KAL you will receive a code worth £75 to use on our website. You can use the code to stock up on yarn or tools you might need for the KAL or save it for a rainy day if you're planning to use stash yarn for this KAL in particular. 
We will kick off with a Zoom on Monday January 30th from 8-9pm talking about swatching and gauge and getting you set-up to start your sweater. We'll continue with Zoom meet-ups on Mondays throughout the KAL so we can all show off our WIPs and give you all the support you might need along the way. The KAL will run for a total of 8 weeks and end on 20. March. All details will be sent out once you've signed up to the KAL with us. 
Need help choosing yarn?
We've put together a handful of yarn bundles here! If these don't strike your fancy, then no worries! You can book a Virtual Personal Shopping appointment and we can pick the perfect yarn for you. 
Shiftigan
I absolutely loved the yarn bundle put together got this KAL.
Shiftigan Kal
Zoom was great lots of info and good tips
Shiftigan
I am loving the zoom session. Kayleigh is very helpful and so nice as well. I feel that it is possible to ask any question no matter how silly it seems to me. Thank you AYS - am going to enjoy this experience.