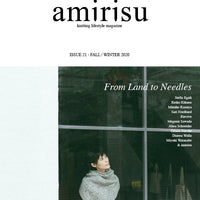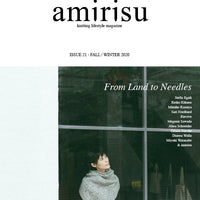 This issue features twelve knitwear designs that will inspire you with texture and colour, created by some of our most favourite designers from Japan and abroad. 

Participating designers: Stella Egidi/Keiki Kikuno / Mizuho Komiya / Sari Nordlund / Rievive / Megumi Sawada / Alina Schneider / Arlane Sucche / Dianna Walla / Miyuki Watanabe / amirisu
Feature: From Land to Needles - Tracing our yarns back to their sources -- Meri interviews the founders of two yarn companies - Nomadnoos and Woolfolk - working to make the world a better place through ethical, sustainable, and regenerative business practices.
Plus a project from Lori Ann Graham, holiday gift ideas, handmade projects using bassen indigo dyeing and weaving and more.
Download Code: A Ravelry download code of the entire magazine is printed on an inserted card.

Printed in Japan.