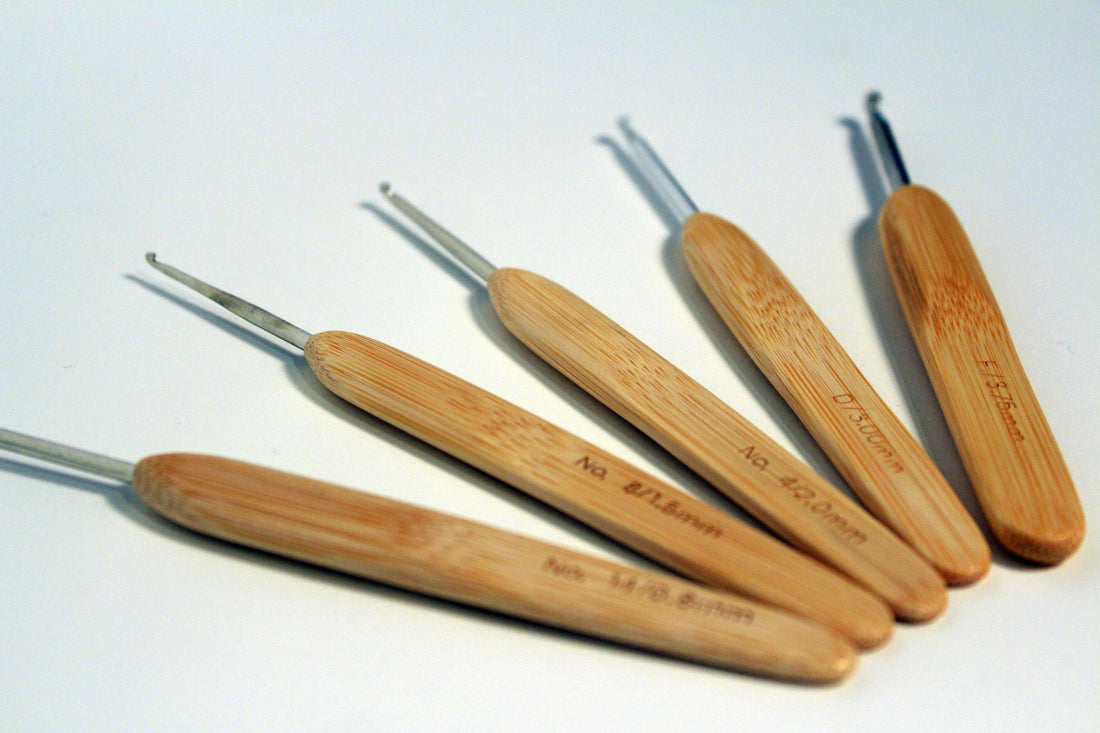 ChiaoGoo's lovely crochet hooks are made using Chinese Moso bamboo, with  handcrafted points that ensure ease and comfort while you crochet. The handle is flat and sits effortlessly in your hand.
Bamboo has a warm feel and, despite being natural and lightweight, it is incredibly strong and its weight helps reduce hand fatigue.
ChiaoGoo hooks come in a great range of sizes, with the smaller ones being perfect for beading and thread work. The hook size is lasered onto the handle, so it is guaranteed not to wear off.
Bamboo crochet hook
The shape of the bamboo handle on these hooks makes them very easy to hold in the exact right position for ensuring a good pull through on all crochet stitches.