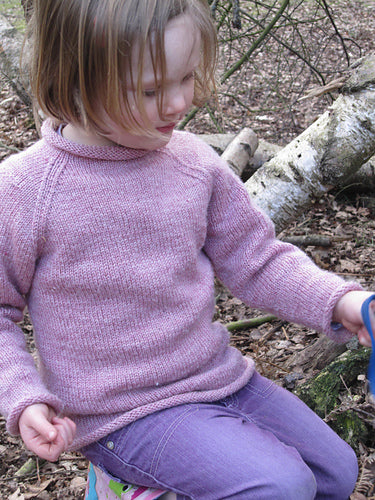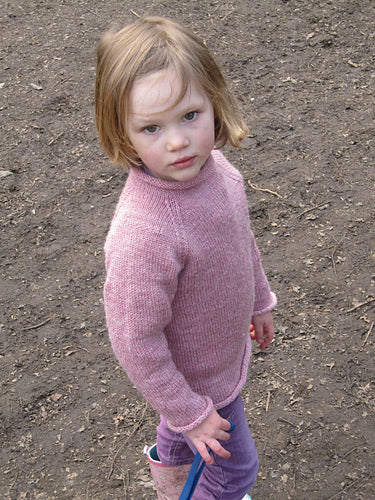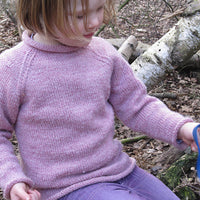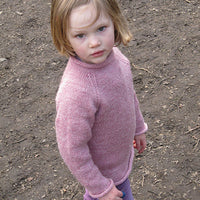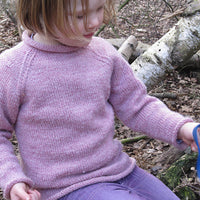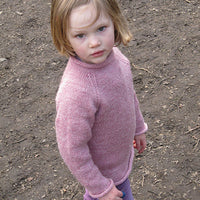 Spring is a tough time when you're a kid. Winter is slowly easing its way out, the days are getting longer and warmer, and there's so much going on outside! But your parents refuse to let you out without a heavy coat on, thereby ruining your expeditions to the sandbox, the local mud bog, or wherever else your next adventure takes you. This easy rollneck sweater can help solve your problem – lightweight and easy to move around in, but it keeps Mom and Dad from worrying you'll come down with pneumonia.
Knit from the bottom up, this raglan sweater is the perfect thing to whip up in a weekend. Work in one color, or use up some scraps in stripes or a colorwork pattern of your choice. A perfect beginner project!
SKILLS REQUIRED
Casting on, knitting in the round, decreasing, binding off, grafting at underarms.
DK / double knit
22 stitches and 30 rows = 10 cm in stockinette
US 5 - 3.75 mm
315 - 850 yards (288 - 777 m)
12 months, 18 months, 2 years, 4 years, 6 years, 8 years