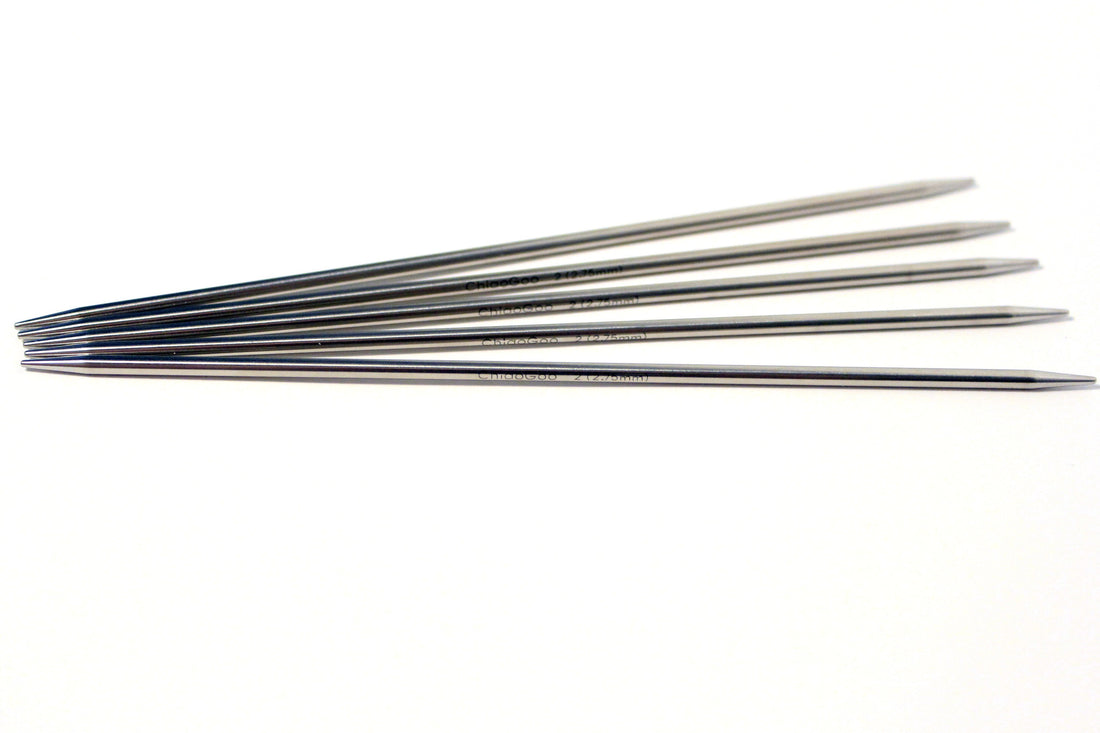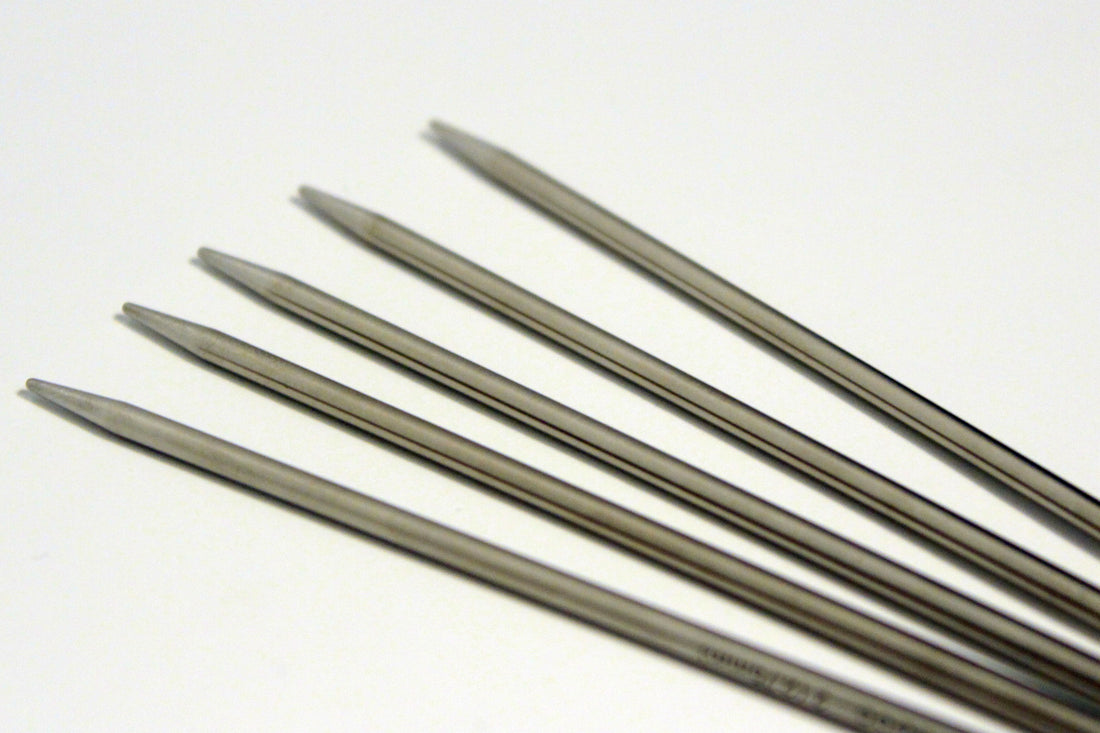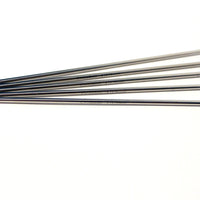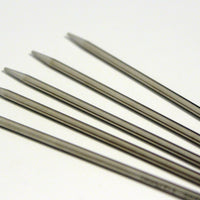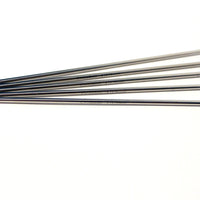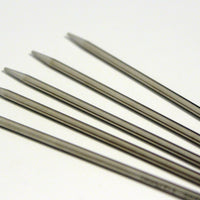 A set of five perfect DPNs made to the highest Chiaogoo standards with a smooth satin-sheen finish.
The beautifully tapered tips are precise to help prevent dropped stitches and ensure your yarn knits quickly and easily. Each size is laser-etched onto the needle itself to make them easy to identify. Sizes start at 2mm and go up to 5.5mm for your socks, hats, gloves and accessories.
The best DPN's ever!
I bought these after, yet another, bamboo DPN snapped, midway through a sock. I was initially reluctant to buy metal needles as I thought they would be cold and slippery. I wish I had listened to the hype about ChiaoGoo sooner! These needles feel great, they seem to grip the stitches on the needles, yet slide along nicely as you are knitting. My pattern includes knitting 3 stitches together, which snagged the yarn with my bamboo needles, however, these needles slip through the stitches so smoothly, which means faster knitting! I am now ChiaoGoo's newest fan and I will definitely be adding more of their needles to my tool collection.
Stainless steel needles
I love these needles and so far I have used them in my sock knitting. You do t have to worry about. The size as this is engraved in the steel.