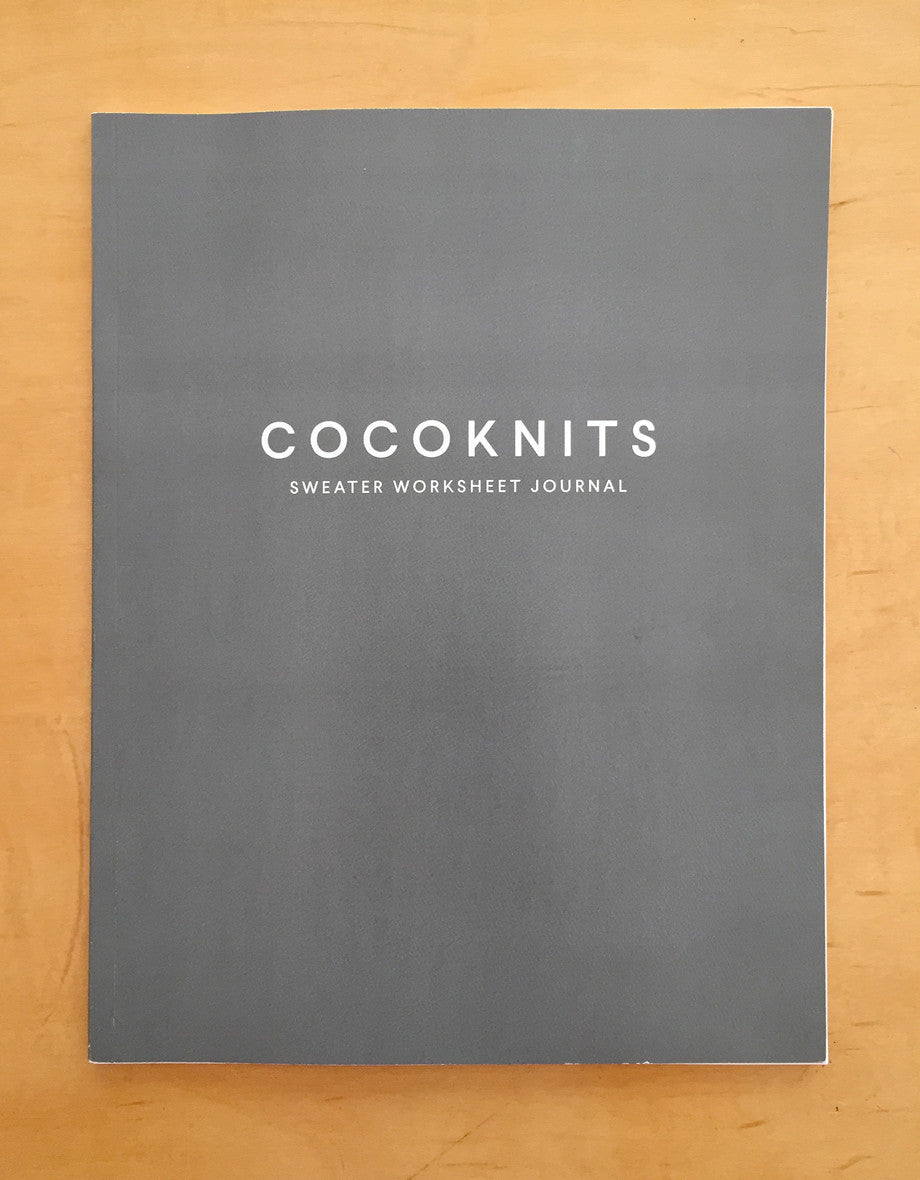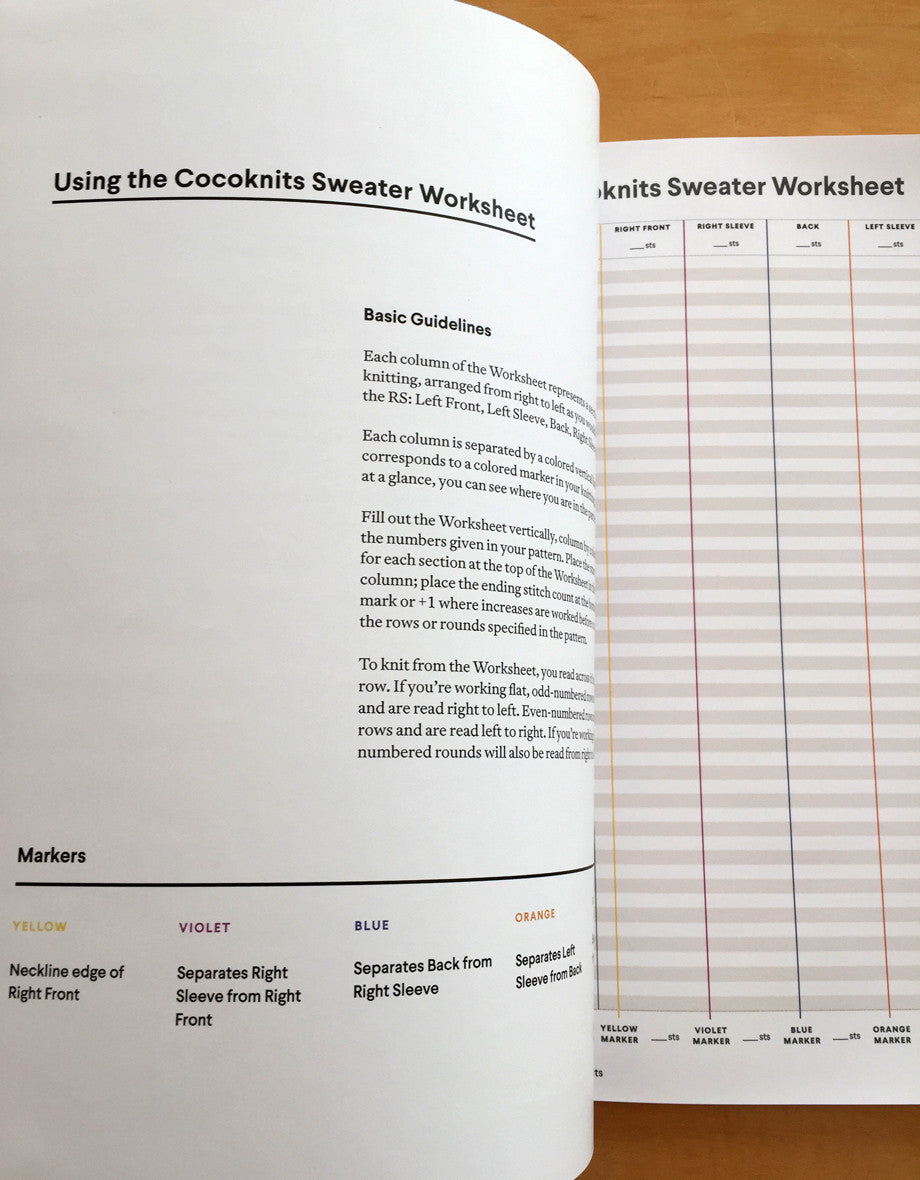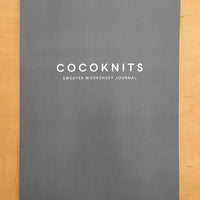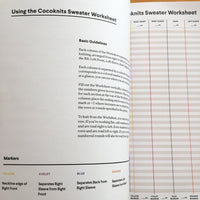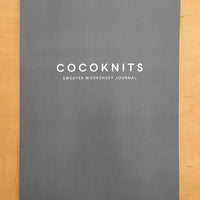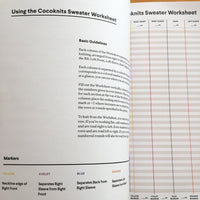 The Cocoknits Sweater Worksheet is part of a system – called the Cocoknits Method – for knitting seamless, tailored sweaters from the top down. Cocoknits Sweater Worksheets make knitting sweaters using the colour-coded Cocoknits Method simple and straightforward, with very little counting needed.
Once you fill it in, it allows you to work the shaping of the yoke of any seamless, yoked sweater easily and without referring to written-out instructions. These worksheets can be used with any seamless, yoked-sweater pattern, even if the pattern is not from Cocoknits.
The Sweater Worksheet Journal contains 24 blank worksheets and it will soon become a diary of your sweater-knitting history.  All the information – from the project start and finish dates, yarns used, gauge, pattern source – can all be recorded in its pages for future reference.