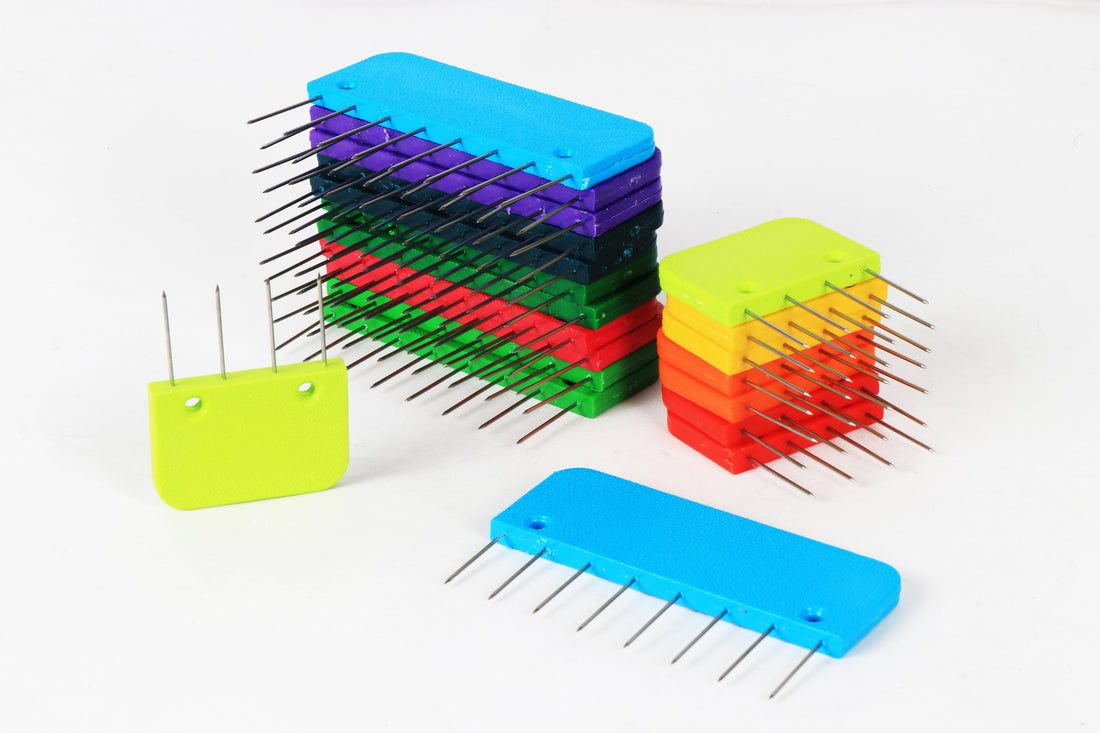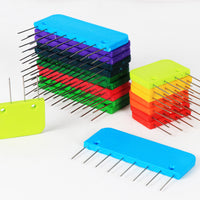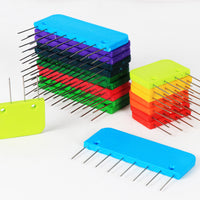 These ingenious blockers from KnitPro help speed up the blocking process and are ideal for straight edges such as those found on shawls, scarves and sweaters.
To use the blockers, simply place them as you would a blocking T-pin. Each blocker comes with anchor holes so you you attach string and add extra tension. The result is quick, consistent blocking that is straightforward and fuss-free!
The blockers are made from sturdy plastic and sharp rust-resistant stainless-steel pins. They come in a box and include a total of twelve blocking squares with eight pins in each, and eight smaller blocking squares with four pins in each.