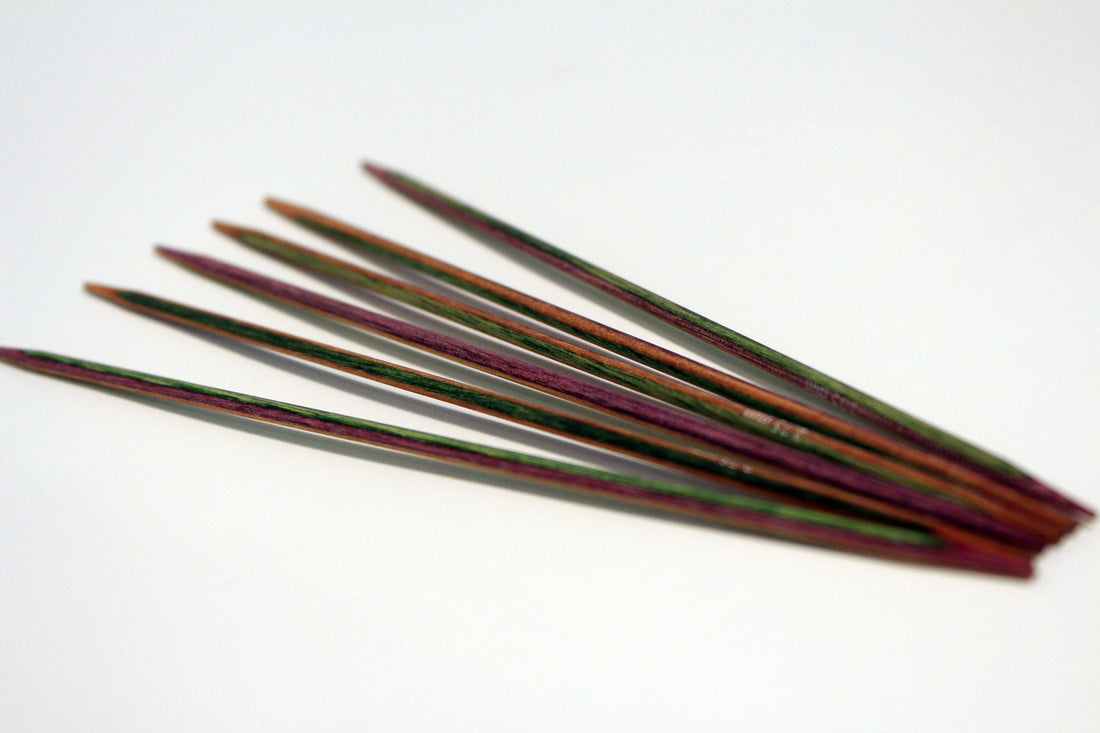 When it comes to strength, looks and durability KnitPro's wooden Symfonie DPNs are unrivalled. They are also exceptionally lightweight, polished and warm to the touch – a dream to knit with especially if you suffer from hand fatigue.
Their perfect points are flawlessly tapered making them ideal for all yarns and projects such as socks, hats and wrist warmers.
There are six needles in each pack of sizes 2mm to 3.25mm, and five in the larger sizes – A Yarn Story stocks sizes 2mm to 6.5mm.