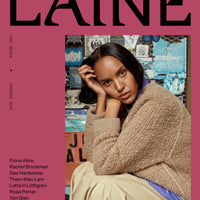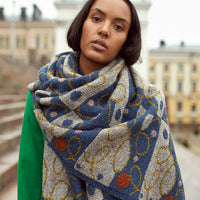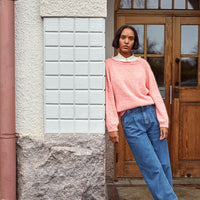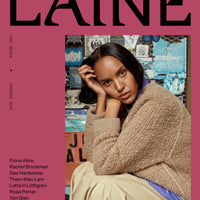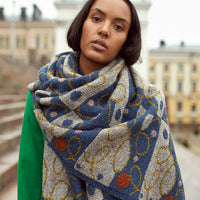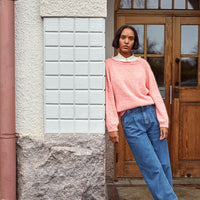 Issue 16 brings you to the streets of our beloved Helsinki, the capital of Finland. We will visit a charming bookstore and an edgy record store, and sit down to have a warming cup of coffee. In short, a perfect, slow Saturday.
Issue 16, Winter 2023, includes:
148 pages

11 knitting patterns (both charts and written instructions provided): 5 sweaters, 2 cardigans, 2 shawls, 1 waistcoat, 1 pair of socks.

an interview with Elaine Tom – learn how she became the trusted test knitter for many designers, knitting around 40 sweaters a year!

an article on how the Craft Museum of Finlandpreserves cultural heritage and inspires the crafters of today.

NEW!Jeanette Sloan Talks Fibre – a regular article on Jeanette chatting with interesting people. In this issue, she meetsLorraine Amagove Mugere, a Kenyan knitwear and crochet designer.

NEW!Five Ways by our regular writerPäivi Kankaro. In this issue, Päivi explores how you can keep your favourite knits around for longer by taking care of them the right way.

NEW!Where I Knit– a regular piece that pictures people knitting in their favourite spot, and talking about crafting in their everyday lives. In this issue, we meet a knitter in Indonesia.

seasonal recipes to inspire your winter cooking

book reviews
Designers featured in this issue: Fiona Alice, Rachel Brockman, Dee Hardwicke, Thien-Kieu Lam, Lotta H Löthgren, Rosa Pomar, Yan Qian, Eri Shimizu, Anna Strandberg and Orlane Sucche.
Please note: this is a print-only copy. No digital download code is available.
Pre-Order now for the December 16th release of issue 16! Any items ordered with this pre-order item will be held until release date and shipped together. 
Laine Magazine purchased
I purchased this on line and collected in store. A smooth easy process that I would recommend. Great magazine that sells out quickly.
Love this magazine!
Can't wait for the next issue. I've made all the recipes too but so far only one cardi.