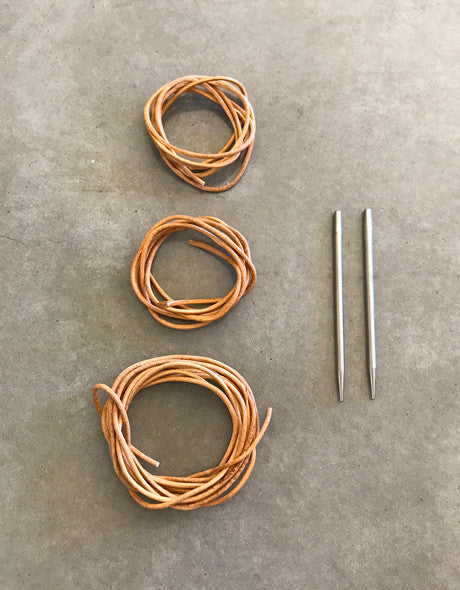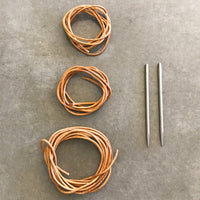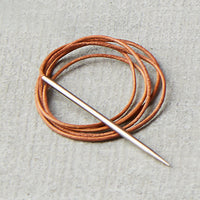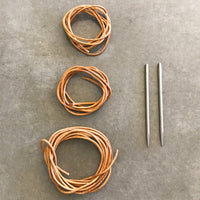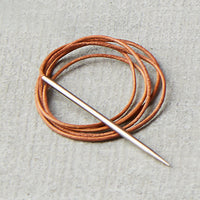 This smart Stitch Holder Kit comes with everything you need to hold live stitches, but uses elegant leather cords instead of fiddly scrap yarn. The needles are designed to be threaded from the top (rather than through an eye as with a traditional needle), so you may need to snip the end of your leather cord at an angle to help attach it to the needle.
The kit includes:
two needles made of nickel-plated steel
three lengths of leather cord; one long (for holding stitches of a sweater body (59in/150 cm); and two short (for holding stitches of sleeves (29.5in/75 cm)
The contents of the kit are kept together in a reusable kraft drawer, lined with 100% wool felt.
Seriously useful bit of kit
I love this -excellent way to hold stitches safe and to return them to being worked on without faffing about slipping them onto a cable. A game changer.