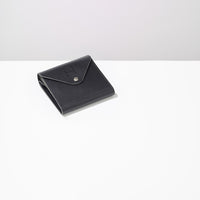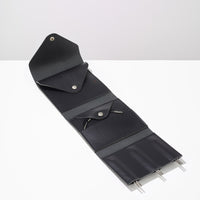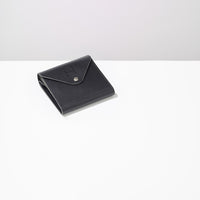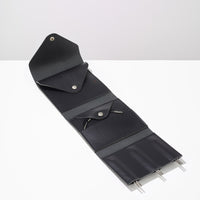 A Yarn Story are proud to stock these beautiful leather knitting-needle cases handmade by Hide & Hammer.
Available in black or brown, each case unfolds to reveal three sections – a section for six needles at the bottom, a cable storage area (with a flap and popper to keep things neat) in the centre, and a pocket at the top for needle gauges and accessories, also secured with a popper.
You can store needles up to size 5mm UK (8 US ), and each case measures 54cm long and 15cm wide, when open. The length when closed is 15cm.
With high-quality leather and brass poppers, these cases make a timeless gift for any knitter.
These ship in a beautiful bespoke gift box.