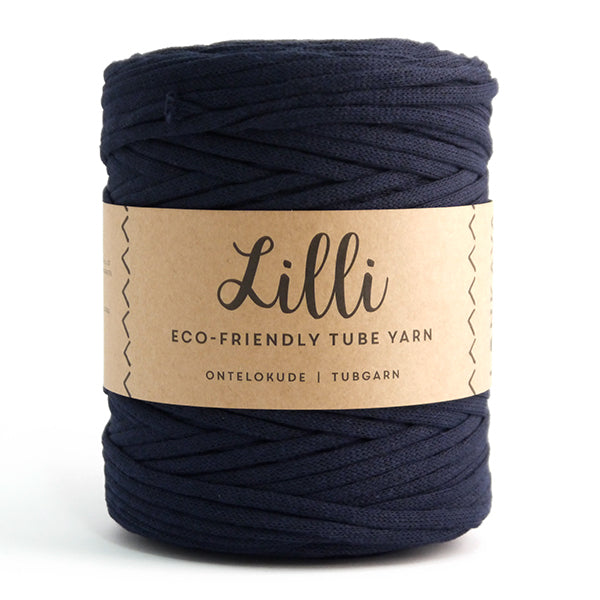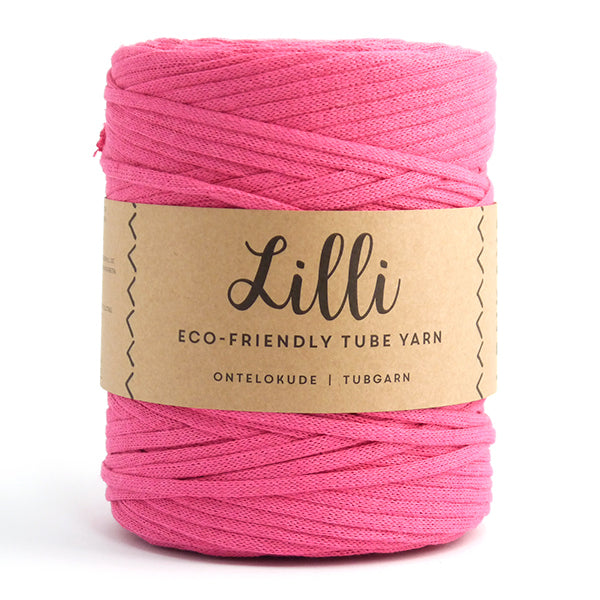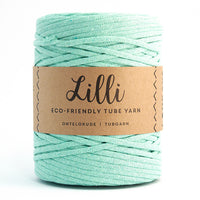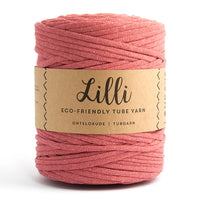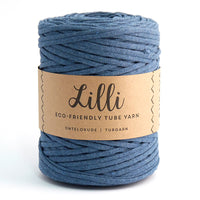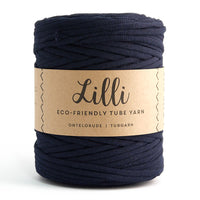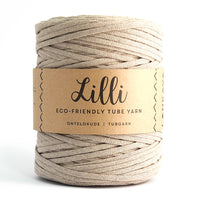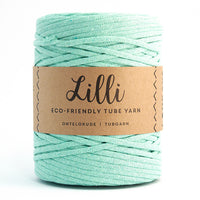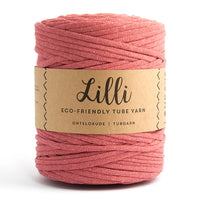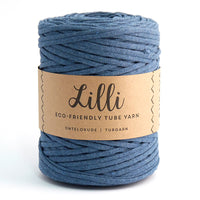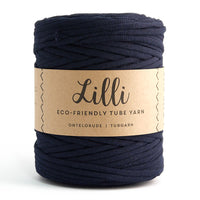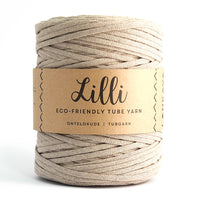 This fun and vibrant yarn is excellent for creating modern-crochet homeware projects such as rugs, baskets and mats.
Made from recycled-cotton knitted tubes, Lilli is approximately 7 mm wide when squeezed flat, and guarantees a beautifully hardwearing but tactile finish for your items. What's more, because the tubes are knitted, this ensures an even thickness giving your projects a more uniform look.
Lilli comes in a range of colours to mix and match, with each shade taken from the recycled cotton itself, meaning no dyeing is necessary during the manufacturing process.

Technical information
Fibre: 80% recycled cotton, 20% polyester
Yarn weight: 1 kg (approx)
Length: 220m
Crochet hook: 7-9 mm
Needles: 15-25 mm
Washing instructions: Delicate wash at 30°C (please note, if using Lilli for weaving, then washing it first is recommended. Washing shrinks the cotton tubes by 15-20%)