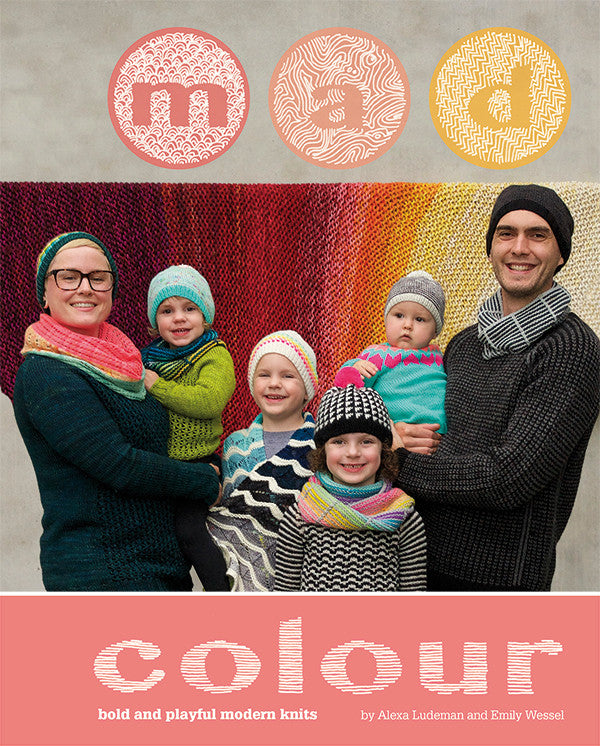 Mad Colour: 36 Bold and Playful Modern Knits
by Alexa Ludeman and Emily Wessel

Mad Colour is all about play! Dive into your stash, fish out your hidden treasures and mix it up. With five garments and a kaleidoscope of accessories, all sized from munchkin to momma, this collection is designed for experimentation. Get ready to overdose on rainbows, polka dots, stripes and a whole lotta sweet sweet ombre!