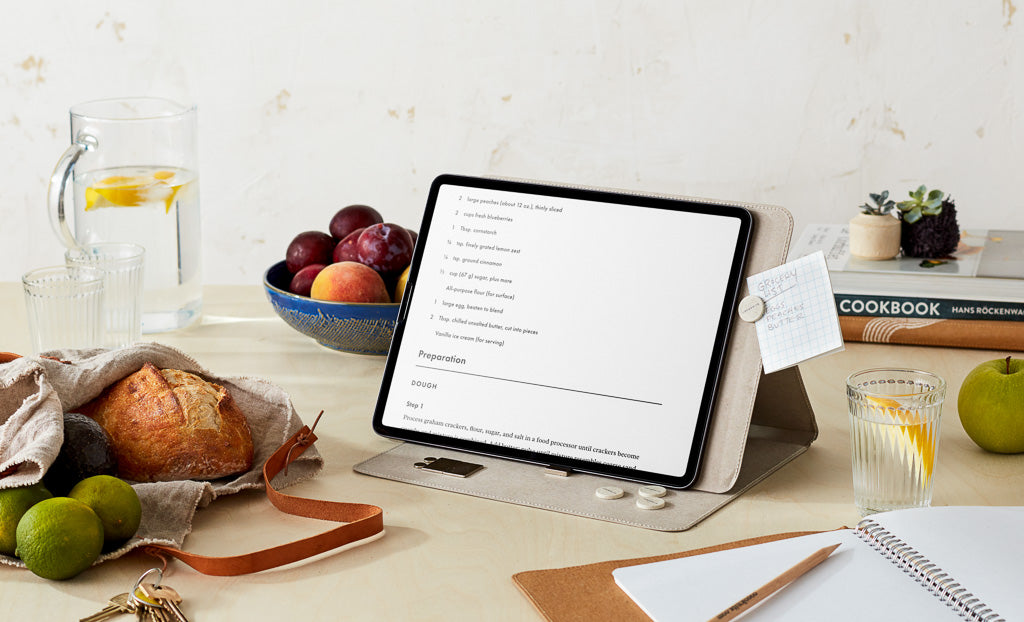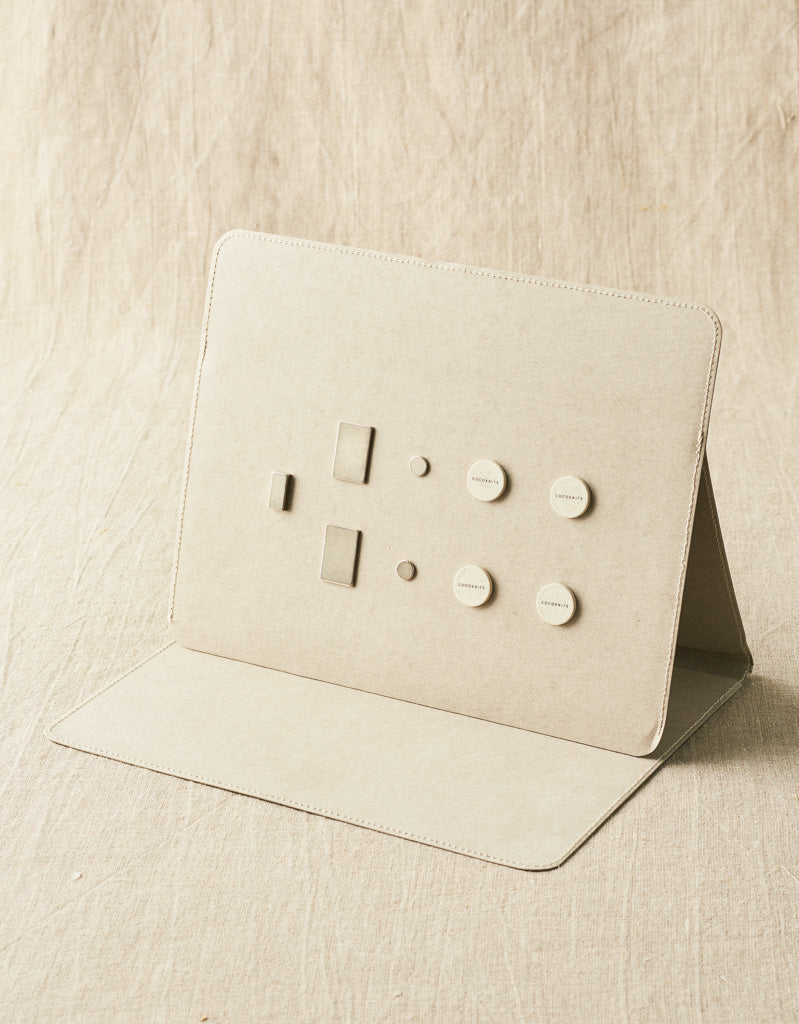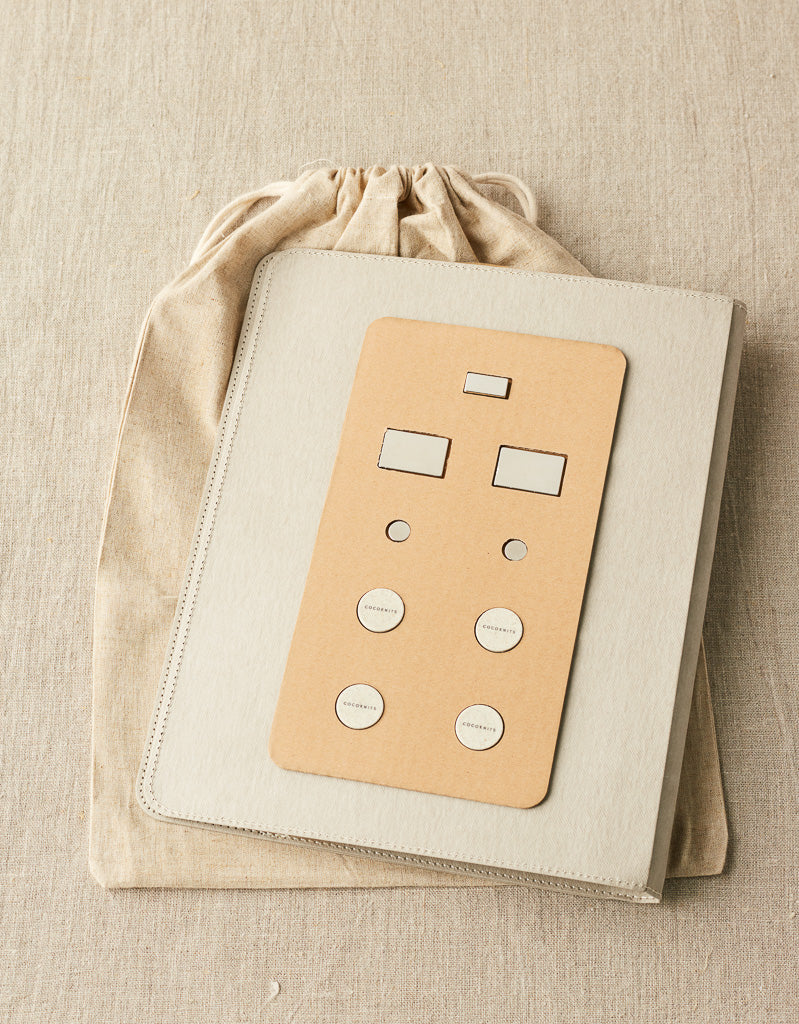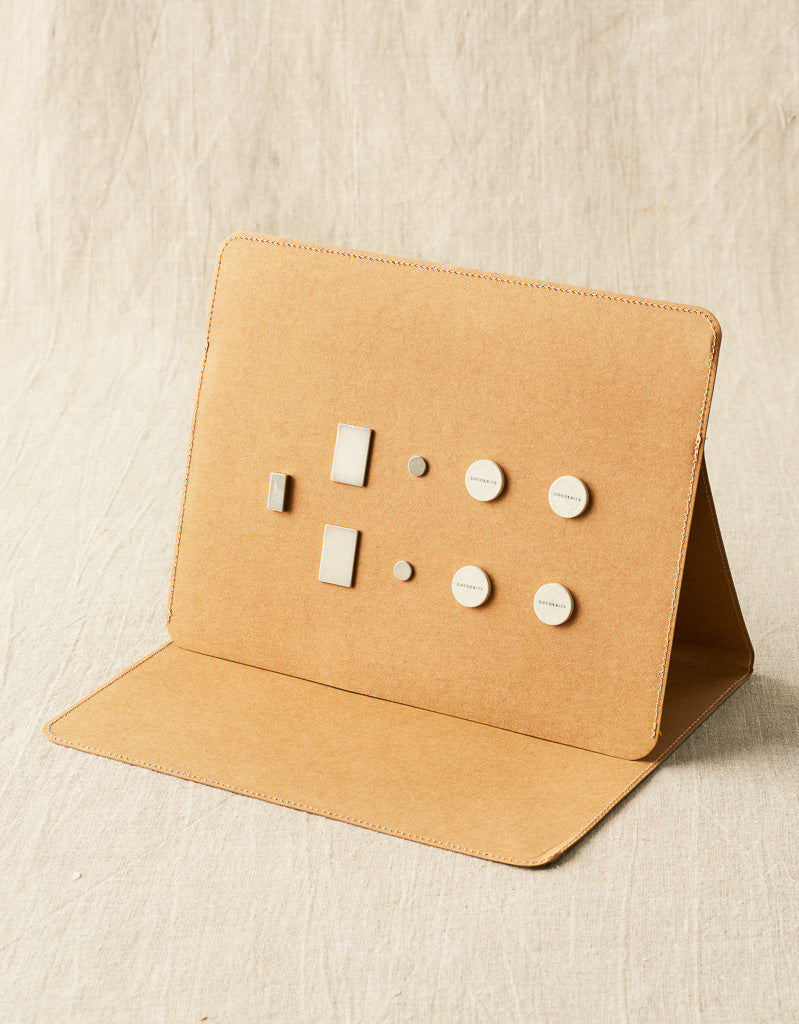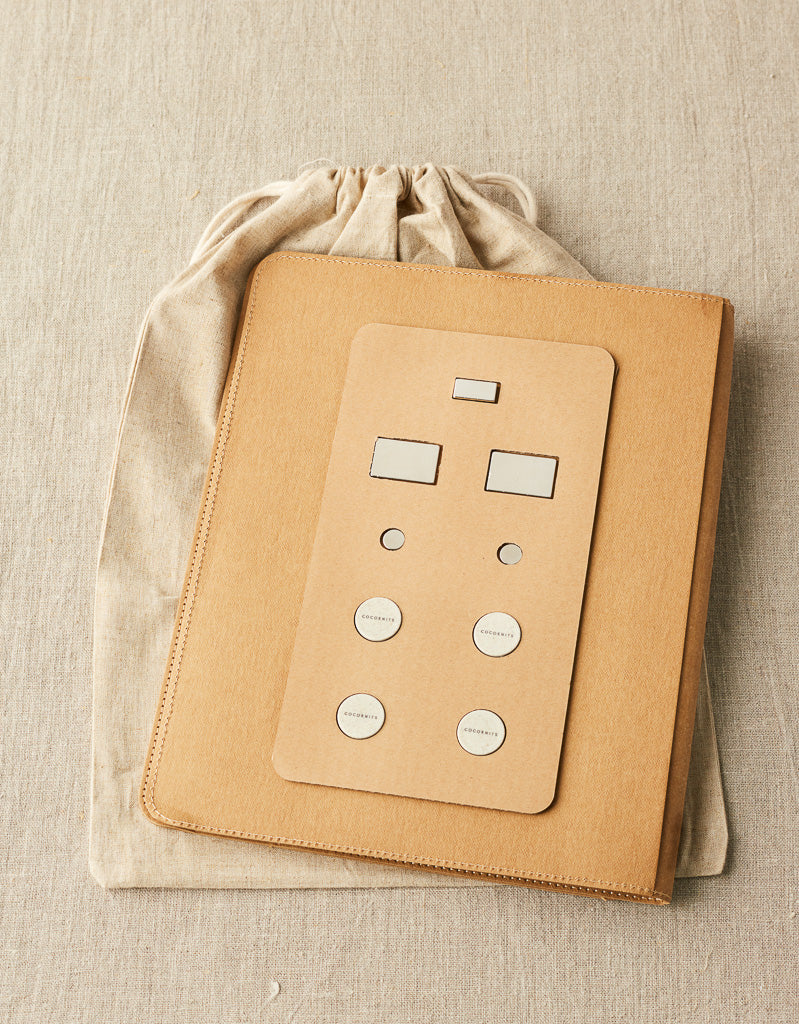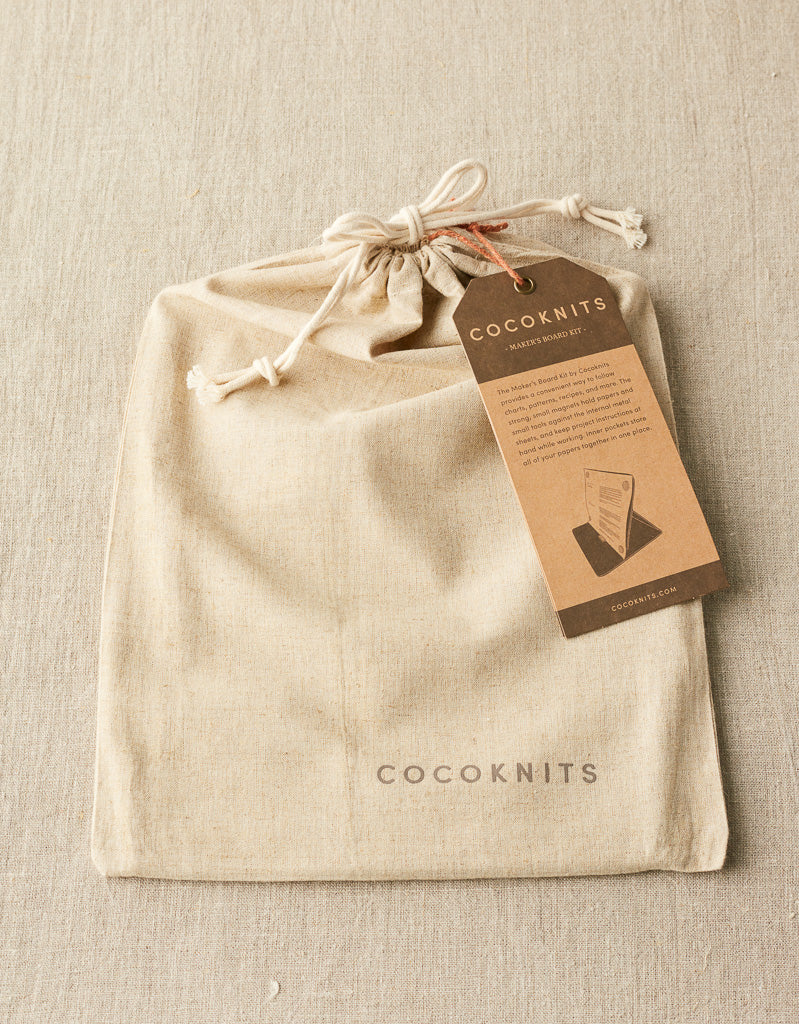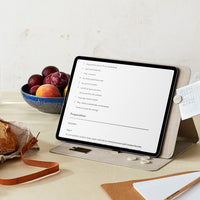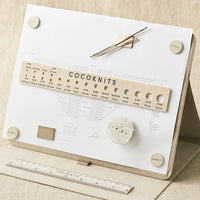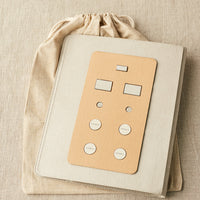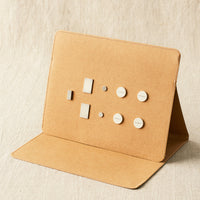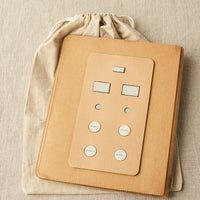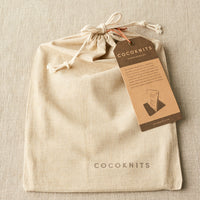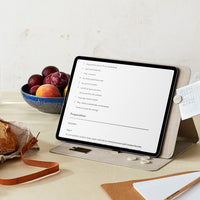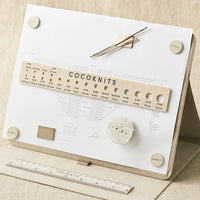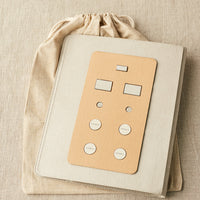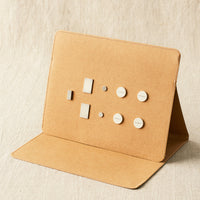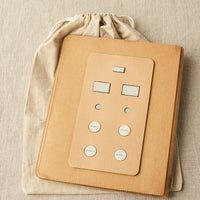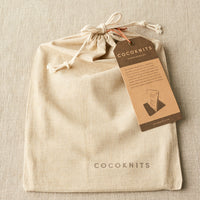 A new addition to the Cocoknits washable fabric collection is a folding stand for following patterns of instructions of any kind. The Maker's Board Kit provides a convenient way to follow charts, patterns, recipes and more. One side of the folder props up for display, held standing with magnets, so the angle is completely adjustable. The Strong, small magnets also hold papers and small tools against the internal metal sheets, and keep project instructions at hand while working. Inner pockets store all of your paper in one place. 
Features:
Washable paper fabric folder, removable metal sheets
Available in two colors - Kraft and Grey
Outer size: 11in X 9in (when folded)
4 round magnets covered in PLA (made from fermented plant fibers)
2 small, round, uncovered magnets to hold tools(row counter, stitch markers, snips, cable needles)
3 strong, uncovered rectanlge magnets for propping board and holding other tools
Kit is packaged in a linen drawstring bag with instructions on a hanging tag 
So useful
I started using this as soon as it arrived it's SO useful especially with the magnetic ruler and row counter I've not unpicked at all!
Great knitting items
Coco knits makers board - great item, magnets help to keep my patterns firmly in place. Just as described, arrived in good time and well packaged.
Very useful
Wanted one of these for ages and the discount helped me decide. Really useful but of kit, well designed and practical
Useful for chart work.
Very nice board, really useful for the charts for my stranded colourwork.
It's very strongly magnetic, so when I move the magnetic ruler (bought separately) which holds the chart in place, the board moves! So I need both hands to move the ruler whenever I finish a row, otherwise the front of the board slips, but apart from that it's great!
A real treat.
This board has come in so handy when working with charts. I can prop it up at the side of me and I can see exactly where I am thanks to the ruler that attach with magnets to the board. The board is well made and having a bag to keep it in is brilliant, all the pieces kept safe and sound.