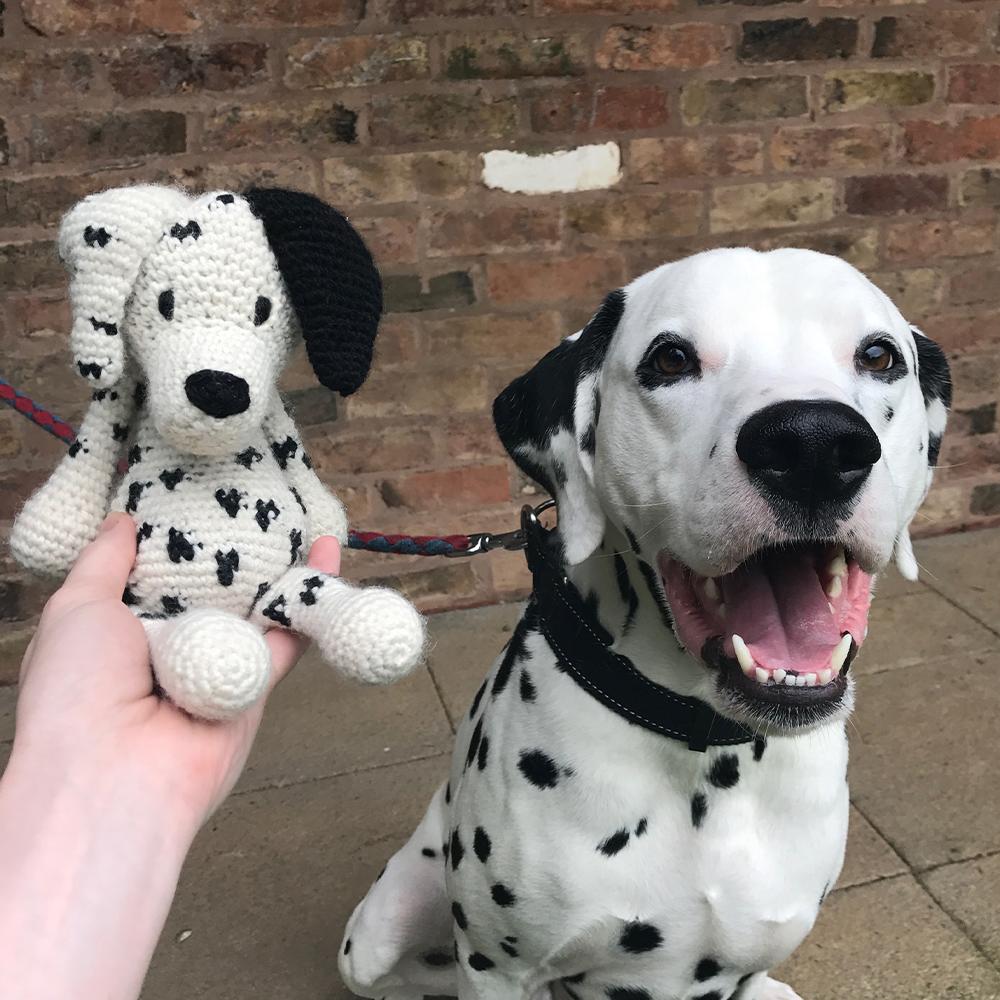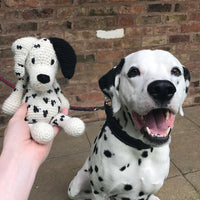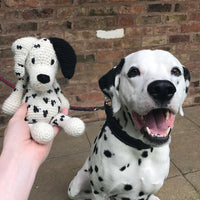 Make your own Mark the Dalmatian with this fun crochet kit from best-selling author and designer Kerry Lord. First used as carriage dogs, Dalmatians are also known to be used in the fire service and can run up to 30 miles a day. Mark is a great challenge for you crochet skills and looks great when finished.
Whether you're a curious beginner or an enthusiastic crafter, this kit contains everything you need to crochet the animal of your choice.
This kit includes:
100g of super soft British wool in DK Mushroom and 25g in DK Pink
An ergonomic 3mm TOFT crochet hook
Hi-loft polyester toy stuffing
Wool needle for sewing up at the end
A length of black thread for the eyes
Postcard pattern with instructions for making your animal
Getting started crochet advice and links to our 'how to' YouTube videos
Level three kit: This kit is suitable for those with a little crochet experience.
Finished size: Approx. 18cm high when in the sitting position.