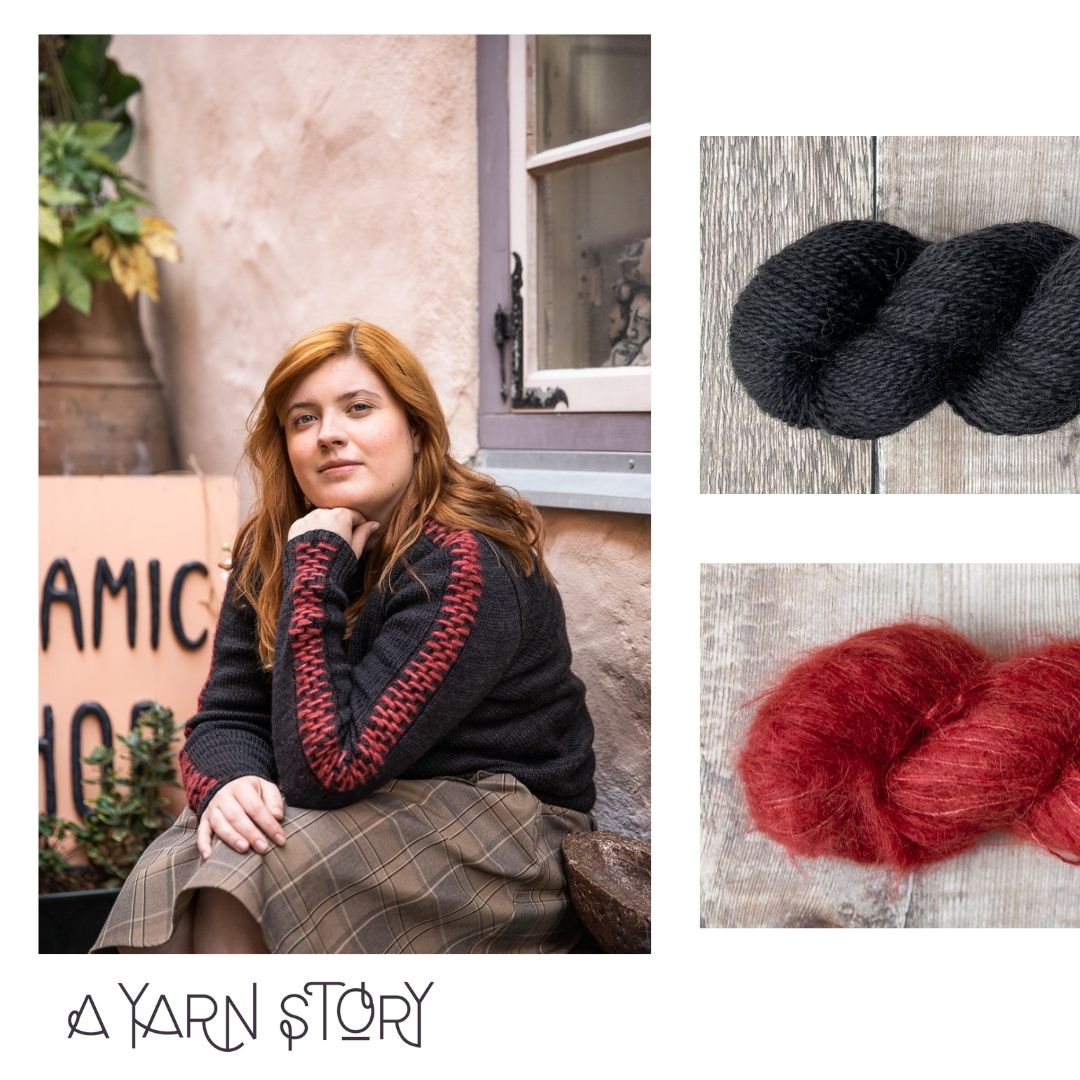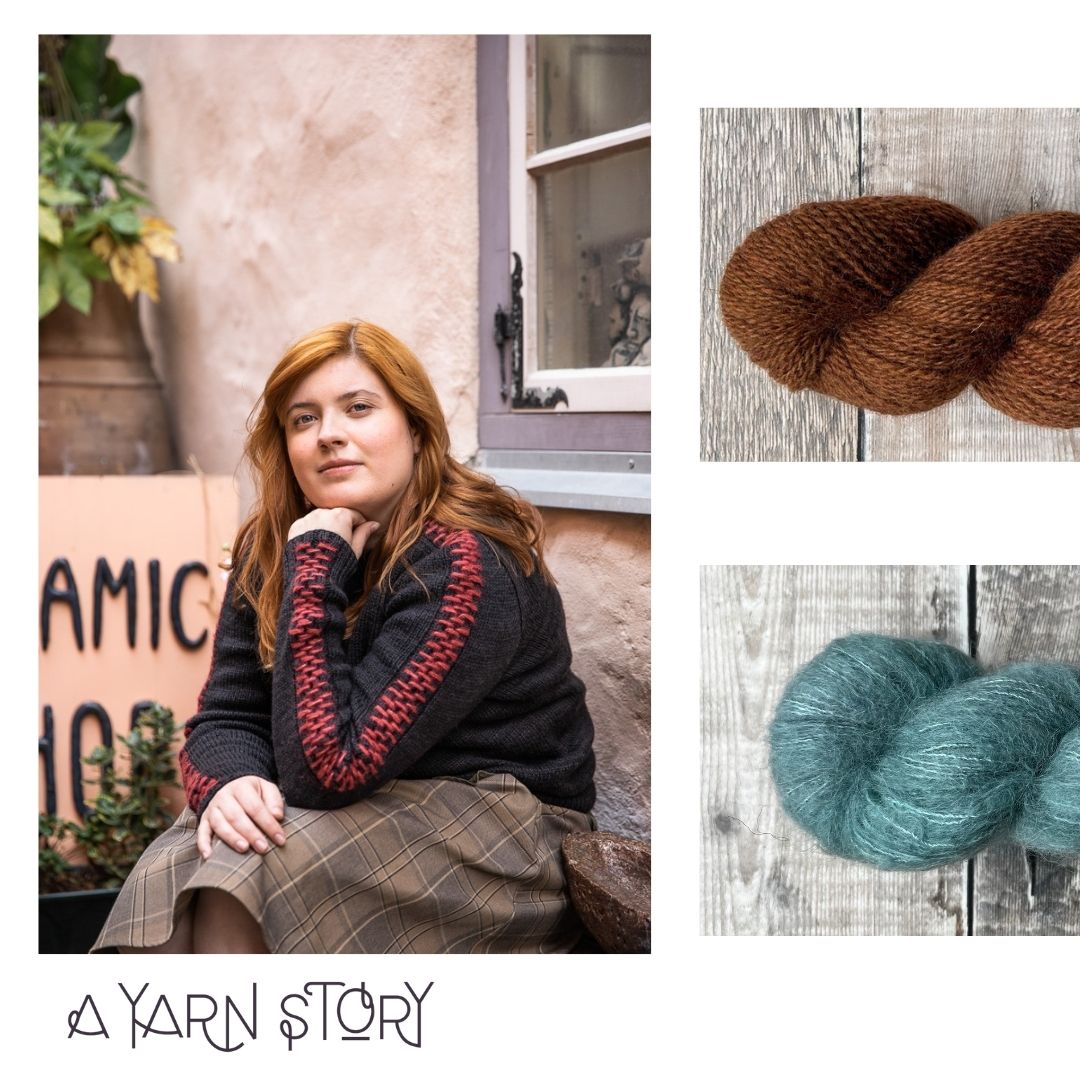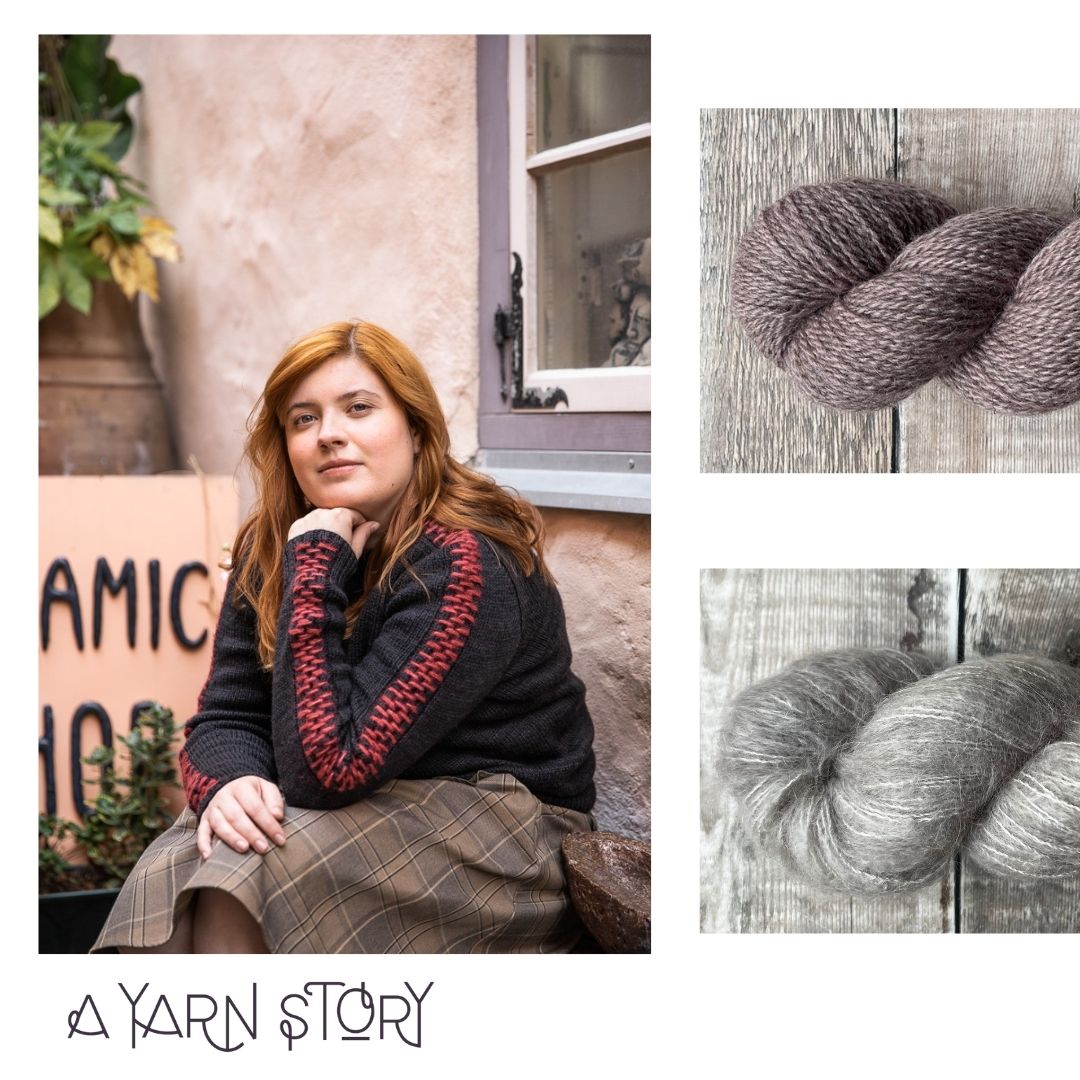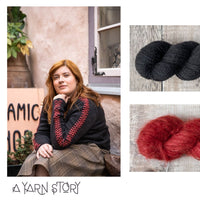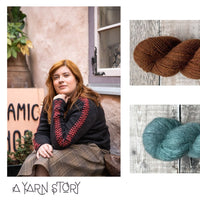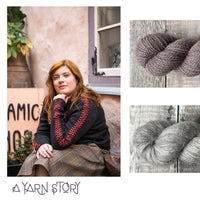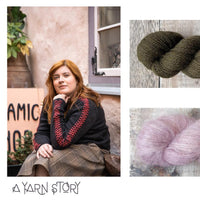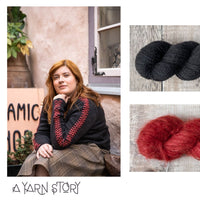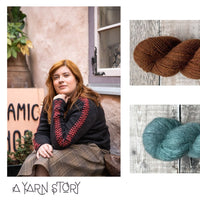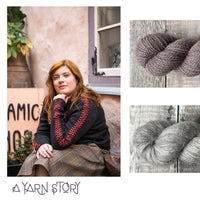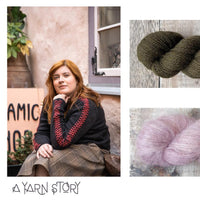 Named after the region of Mulgimaa in southern Estonia, Mulgi is the region's dialect, as well as the name of the people who come from there. Mulgimaa is known for its distinct black folk costume coats worn by men, embellished with red cording. In the spirit of this region, the Mulgi sweater is adorned with red embellishment in the form of bobbles.
This saddle stitch shoulder sweater features wrapped nuppud or bobbles in a contrasting colour over a 2x2 rib pattern for a smock effect on the sleeves. The saddle stitch construction is done seamlessly from the top down.
SIZE
1 (2, 3, 4, 5) 6, 7, 8, 9, 10
Recommended ease: 2–4" / 5–10 cm of positive ease.

FINISHED MEASUREMENTS
Bust Circumference: 34.5 (37.5, 41.5, 46.5, 50.5) 54.5, 58.5, 62.5, 66.5, 69.5" / 86 (94, 104, 116, 126) 136, 146, 156, 166, 174 cm
Upper Arm Circumference: 12.75 (13.5, 14, 15.25, 15.5) 16.5, 17.25, 19.25, 21.5, 22.5" / 32 (34, 35, 38, 39) 41, 43, 48, 54, 56 cm
Length from Underarm to Hem: 15.5"/ 39.5 cm
Wrist Circumference: 8.5 (8.5, 9.5, 9.5, 9.5) 9.5, 10.25, 10.25, 10.25, 10.25"/ 21.5 (21.5, 23.5, 23.5, 23.5) 23.5, 25.5, 25.5, 25.5, 25.5 cm
Sleeve Length: 17.5 (17.5, 18, 18, 18.5) 18.5, 18.5, 19, 19, 19" / 44.5 (44.5, 45.5, 45.5, 47) 47, 47, 48, 48, 48 cm
YARN
Dyed by Delz British DK (75% BFL wool, 25% Masham wool, 263 yds / 240 m – 100 g)
MC: 3 (4, 4, 5, 5) 6, 6, 6, 7, 7 skeins 
Dyed by Delz Suri (74% Baby Suri Alpaca, 26% Mulberry Silk, 328 yds / 300 m – 50 g)
CC: 1 skein 
COLOUR OPTIONS:
The Original: MC: Moira's Black Rose & CC: Lyra's Hat
Highland Aqua: MC: Vincent's Highland Coo & CC: Jason's Aqua 
Stone Knit: MC: Roseanne's First Knit CC: Emma's Stone
Soft Surplus: MC: Max's Khaki CC: Roseanne's First Knit