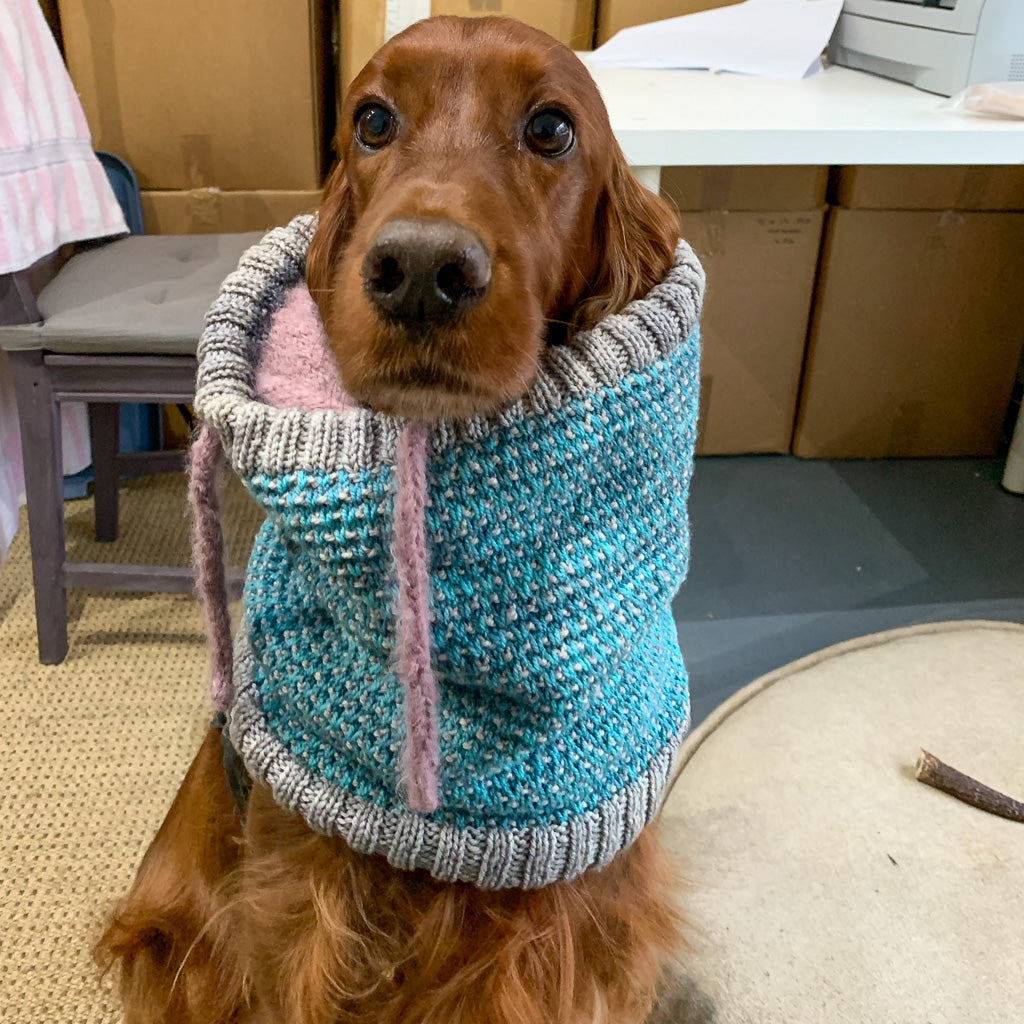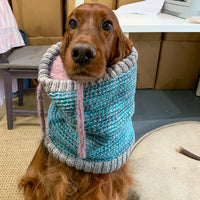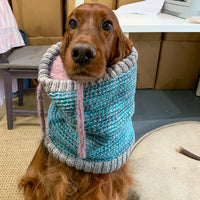 For my 40th birthday last year my friend Aleks gifted me this lovely illustration of Peaches, which was then printed onto my birthday cake. It was fantastic and so sweet and something I wanted to share. So for Peaches 7th birthday we are releasing Aleks' illustration as a greeting card so everyone can share in the cuteness.

The illustration was modelled after the photo of Peaches wearing my The Snuggle is Real cowl, which she did enjoy very much.
As it doesn't at all feel right to make money off of a birthday gift - 100% of profits from this card will be donated to Dogs for Good, an organization whose mission is to "bring trained dogs and people together to help them overcome specific challenges, in order to enrich and improve the lives of both."
Each 10.5 x 15cm card is sold individually and is left blank inside for your own message.