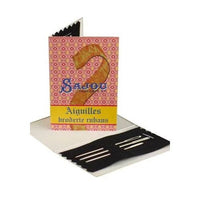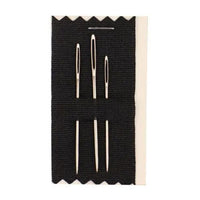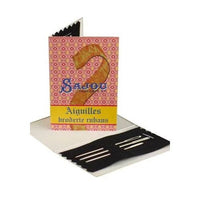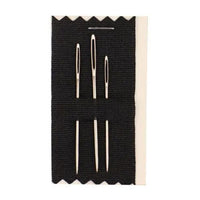 Three needles for ribbon embroidery, large eye and sharp tip. For ribbon embroidery, the eye of the needle must be large so the ribbon is not damaged when threading. They also have to be large enough to make a hole in the fabric through which the ribbon can pass.
Needle details:
n°18, length 49mm – diametre 1.20mm,

n°20, length 45mm – diametre 1.00mm,

n°22, length 41mm – diametre 0.90mm,
Vintage style presentation with the needles on a black ribbon in a small booklet.
Size of closed booklet: height 6cm – width 4cm.
All Sajou pins and needles are Made in France.