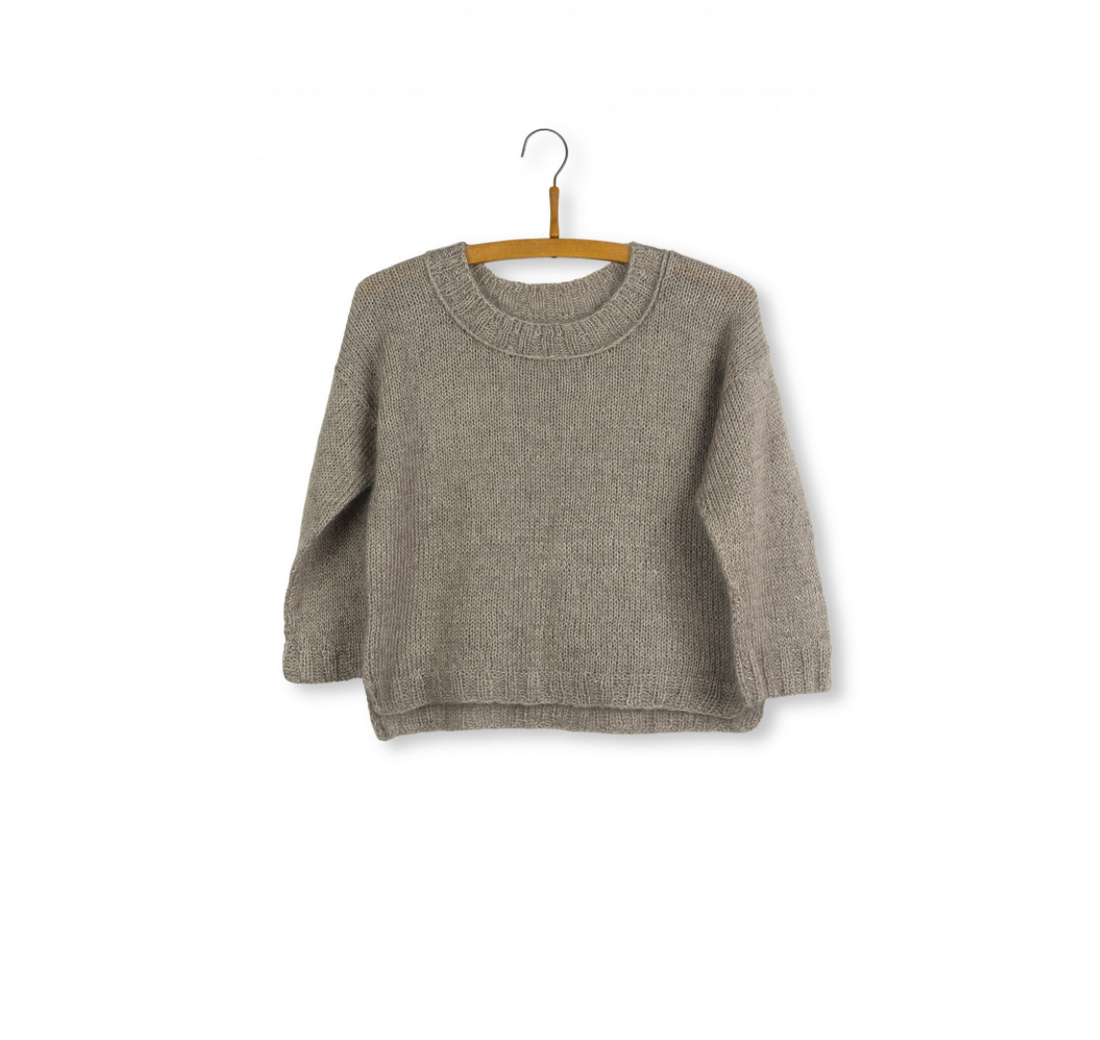 Perfect for wearing year round, Sif's Summer Blouse by Helga Isager is a great pattern for beginners and advanced knitters alike. 
Front and back are worked separately from the bottom up with the rib edge on the front being shorter than on the back. The rib edges are not sewn together and form little slits. The shoulders are shaped working short rows and the 3/4 length sleeves are knitted on.
For the neckline rib edge stitches are picked up and knitted along the neckline; the same number of stitches are then cast on on a separate circular needle and after knitting one round across these last stitches the two sets of stitches are then knitted together, with the cast on edge showing on the right side of the blouse and now the rib edge is knitted.
YARN
200 (250: 250: 300) g Isager Hør Organic 
100 (100: 125: 125) g Isager Silk Mohair 
Work with one strand of each yarn held together throughout unless otherwise stated
MEASUREMENTS
Half chest width: 51 (54: 57: 60) cm
Length front: 47 (50.5: 52.5: 53.5) cm
Length back: 49 (52.5: 54.5: 55.5) cm
Sleeve length to armhole: 32 (33: 34: 33) cm
Height armhole: 18.5 (20: 21.5: 22.5) cm
Alternative colour suggestions
Hør Organic col. Camel + Silk Mohair col. 69
Hør Organic col. Nougat + Silk Mohair col. 63 or 6
Hør Organic col. Ink + Silk Mohair col. 30 or 60
Hør Organic col. Indigo + Silk Mohair col. 100