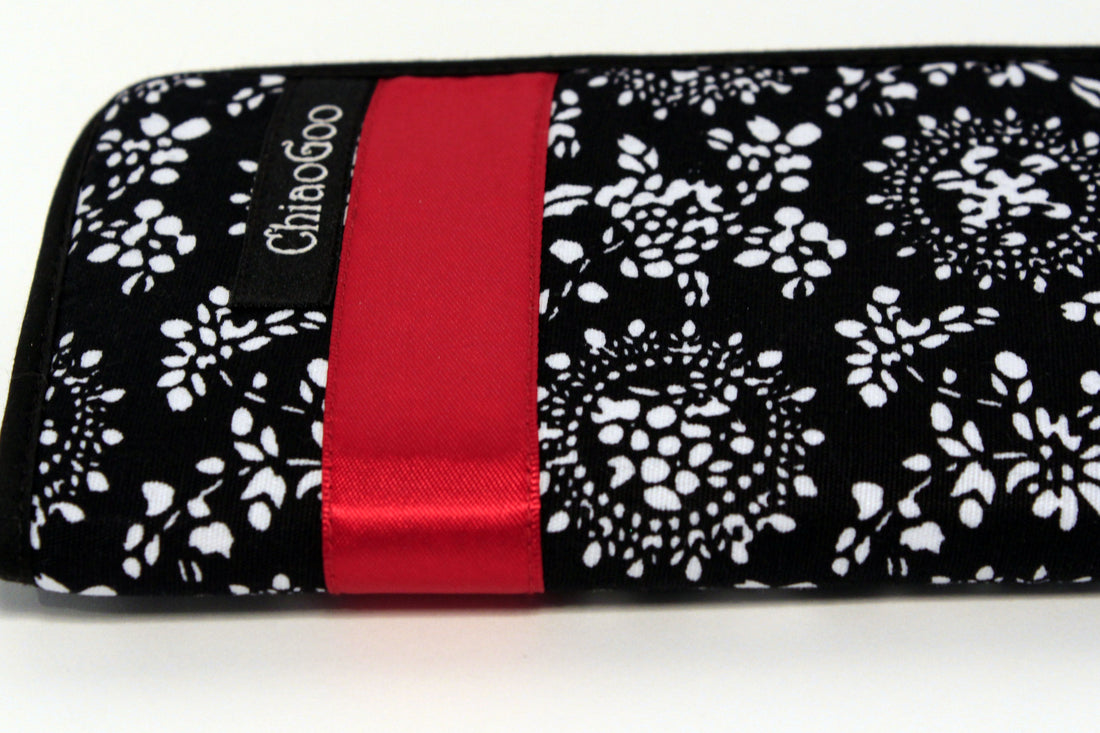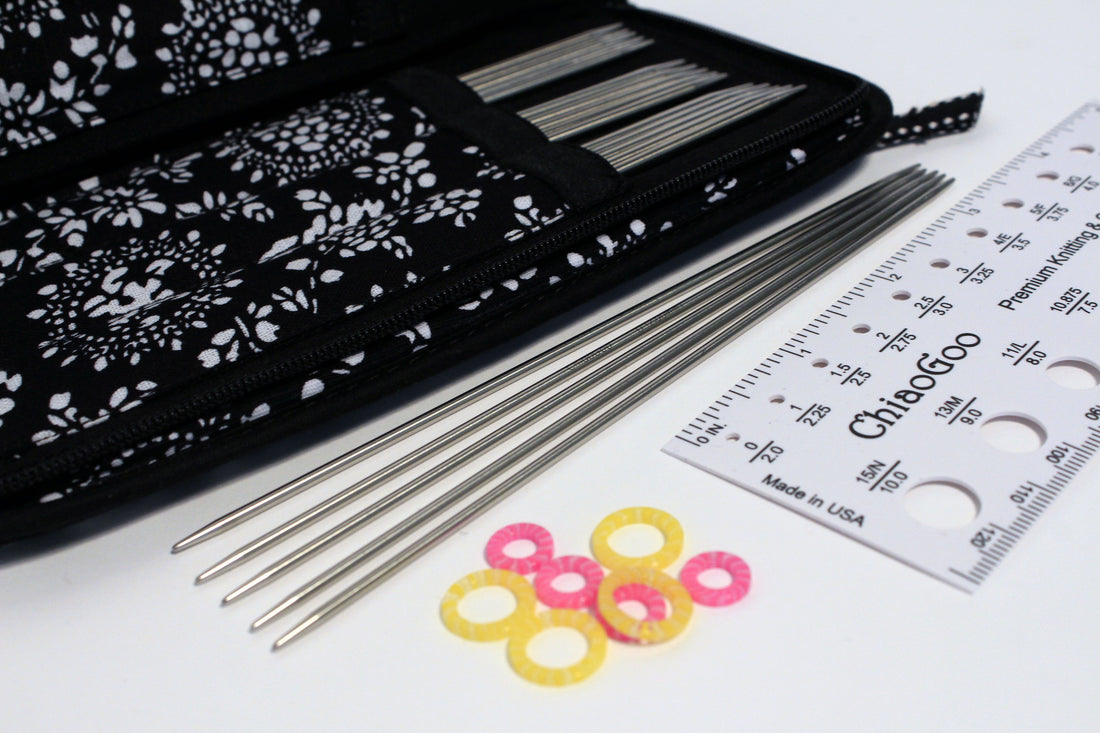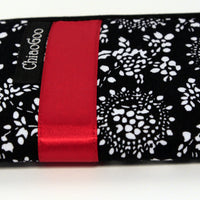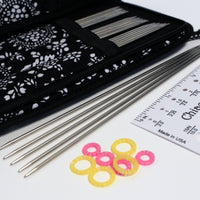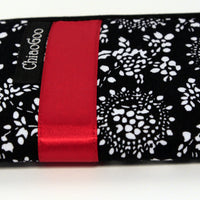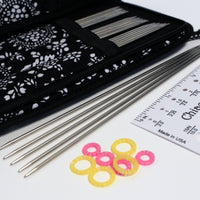 This gorgeous collection contains six sets of stainless-steel sock DPNs in sizes 2.00mm 2.25mm, 2.50mm, 2.75mm, 3.00mm and 3.25mm, with five needles in each size.
The set also comes with 12 stitch markers and a 5-inch needle gauge all beautifully presented in a compact zipped fabric case, with a handy extra outside pocket.
These strong double-pointed needles are made from ChiaoGoo's signature satin sheen, high-grade stainless steel, ideal for speedy knitters.