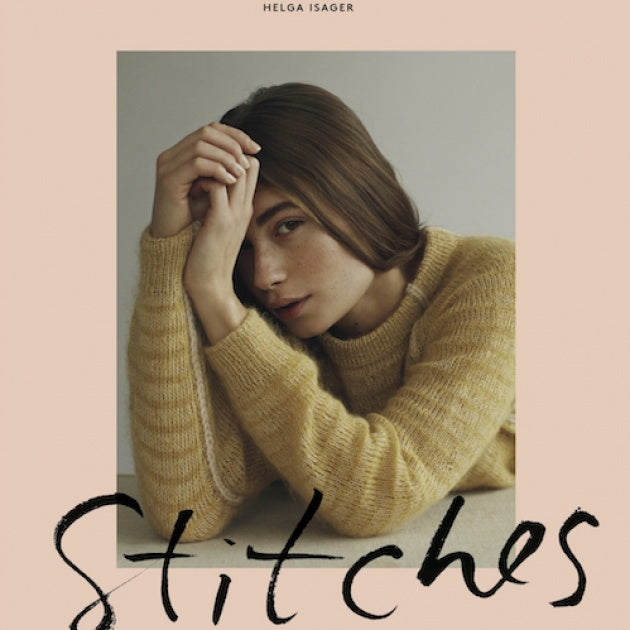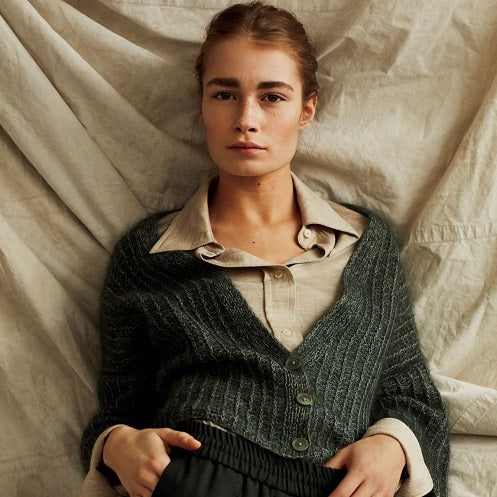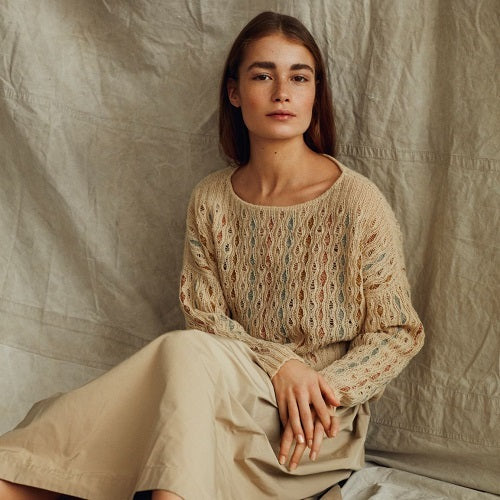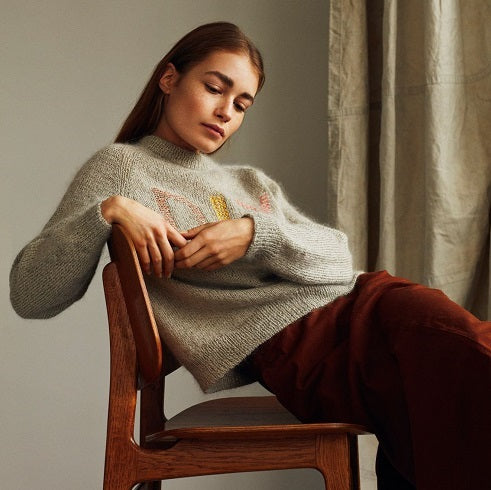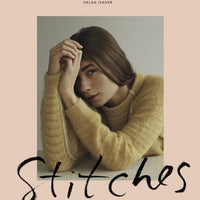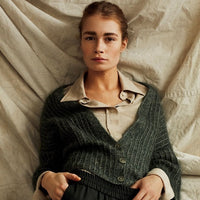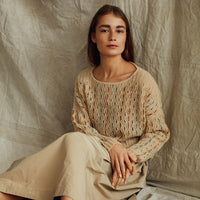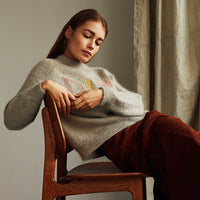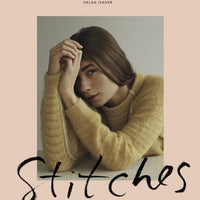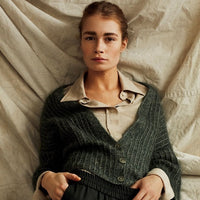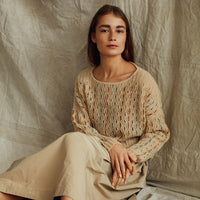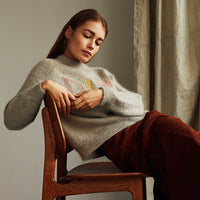 With her brand Amimono Helga Isager has since 2005 been part of renewing knitting both as a craft and as a fashion phenomenon. Her ability to place traditional knitting techniques in a contemporary context paired with her curious exploration of the never ending possibilities hidden in a ball of yarn and a set of knitting needles, has evoked a response particularly with the younger audience. 
The newest book by Helga Isager is full of beautiful and inspirational knits including some beautiful pieces with embroidery incorporated into the knitting . The book has 10 patterns for women designs: 1 jacket, 1 cardigan, 1 dress, 4 sweaters, 1 blouse, 1 hat and 1 scarf.

"All the patterns in this book can stand alone, but by adding embroidery or weaving you can change the look significantly. Embroidery with many strands of yarn can add an almost three dimensional finish and you can renew your sweater – even long after it is finished – by adding a new colour or by using a completely different material."