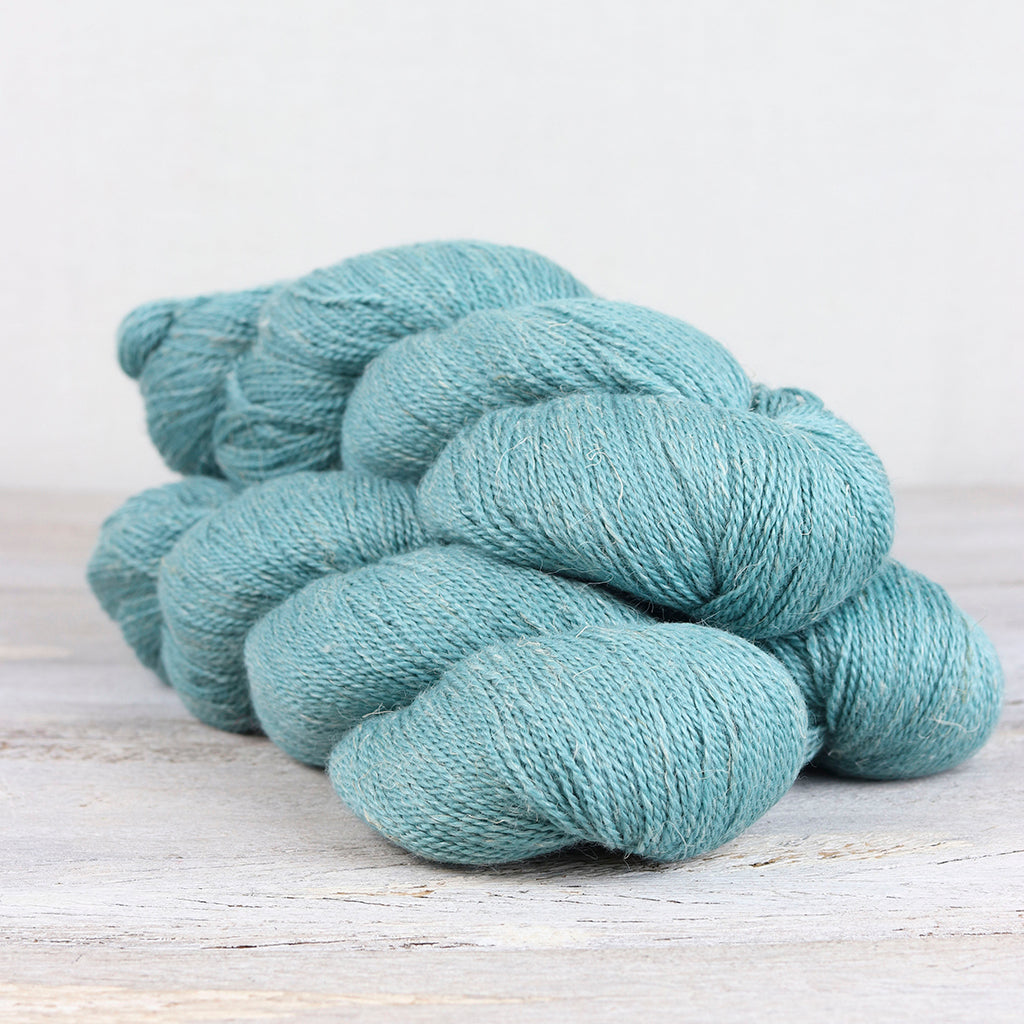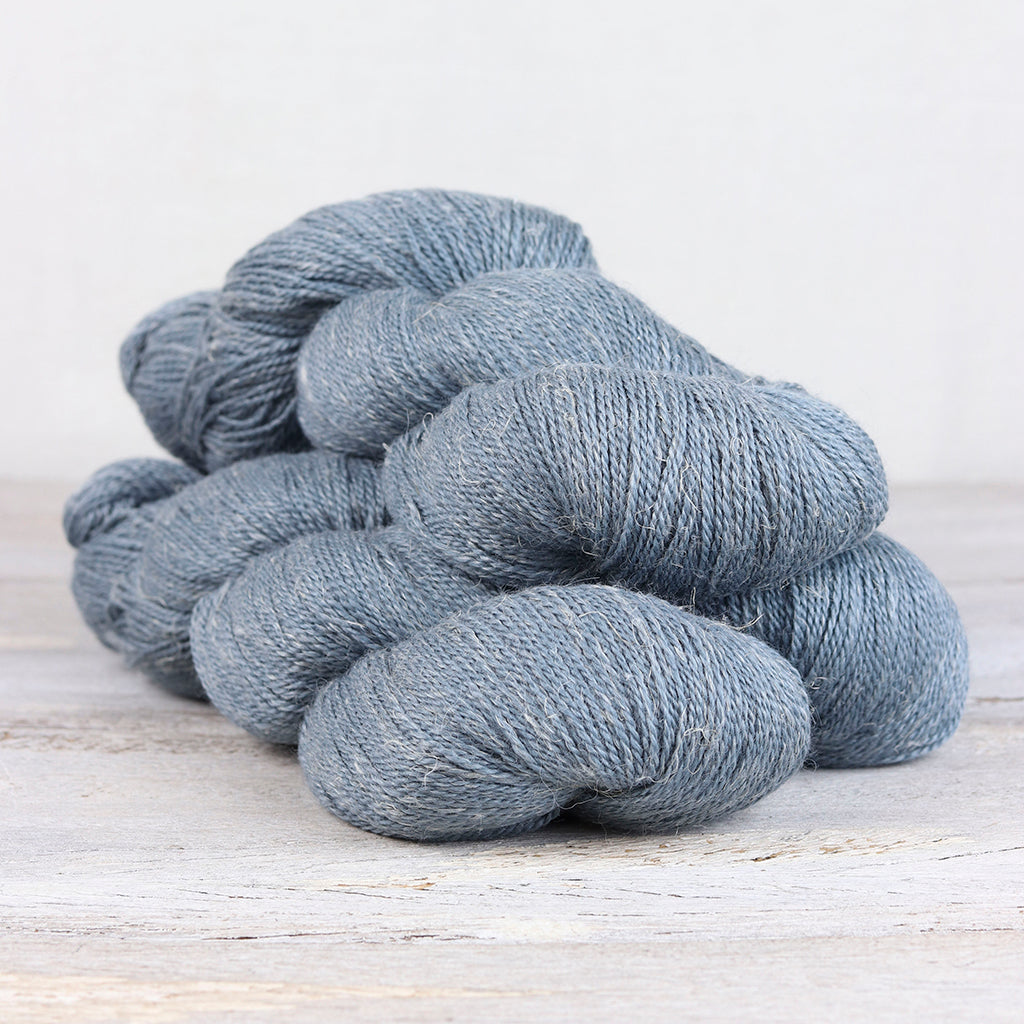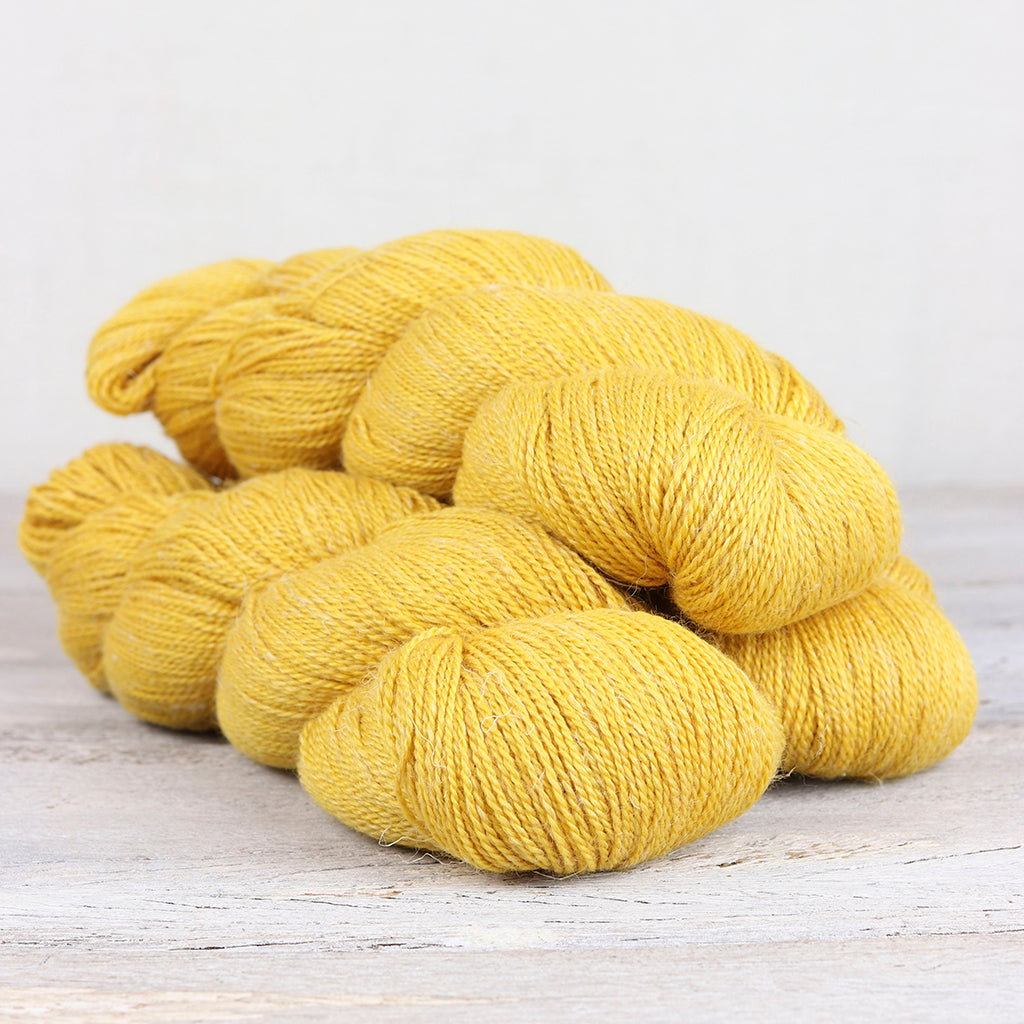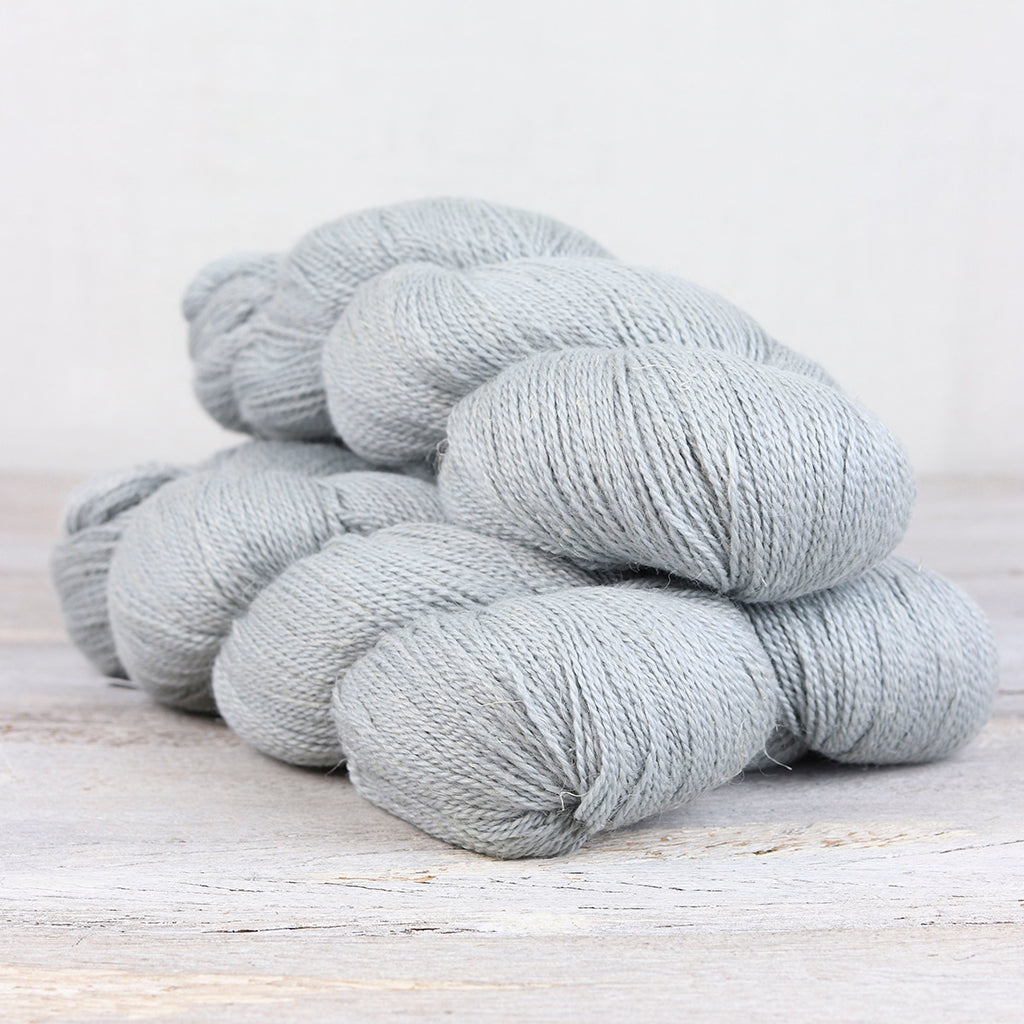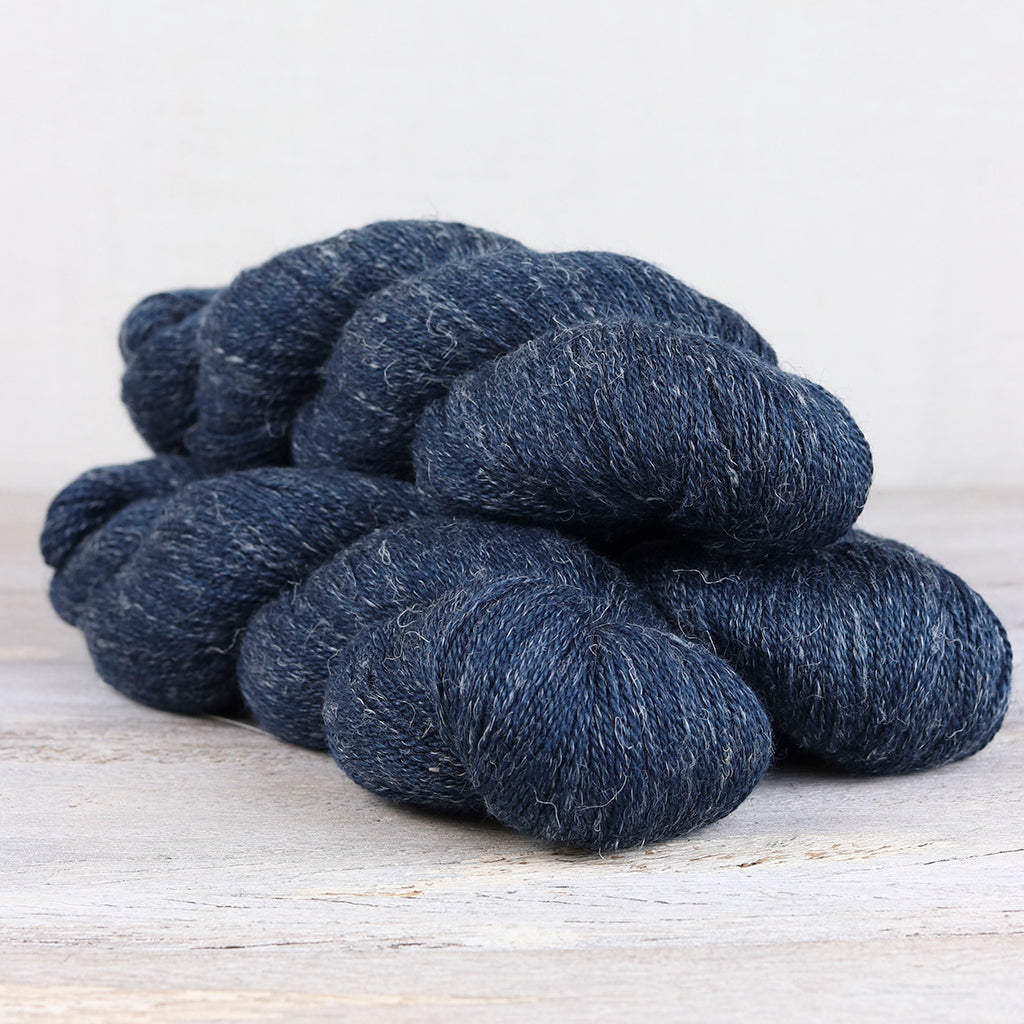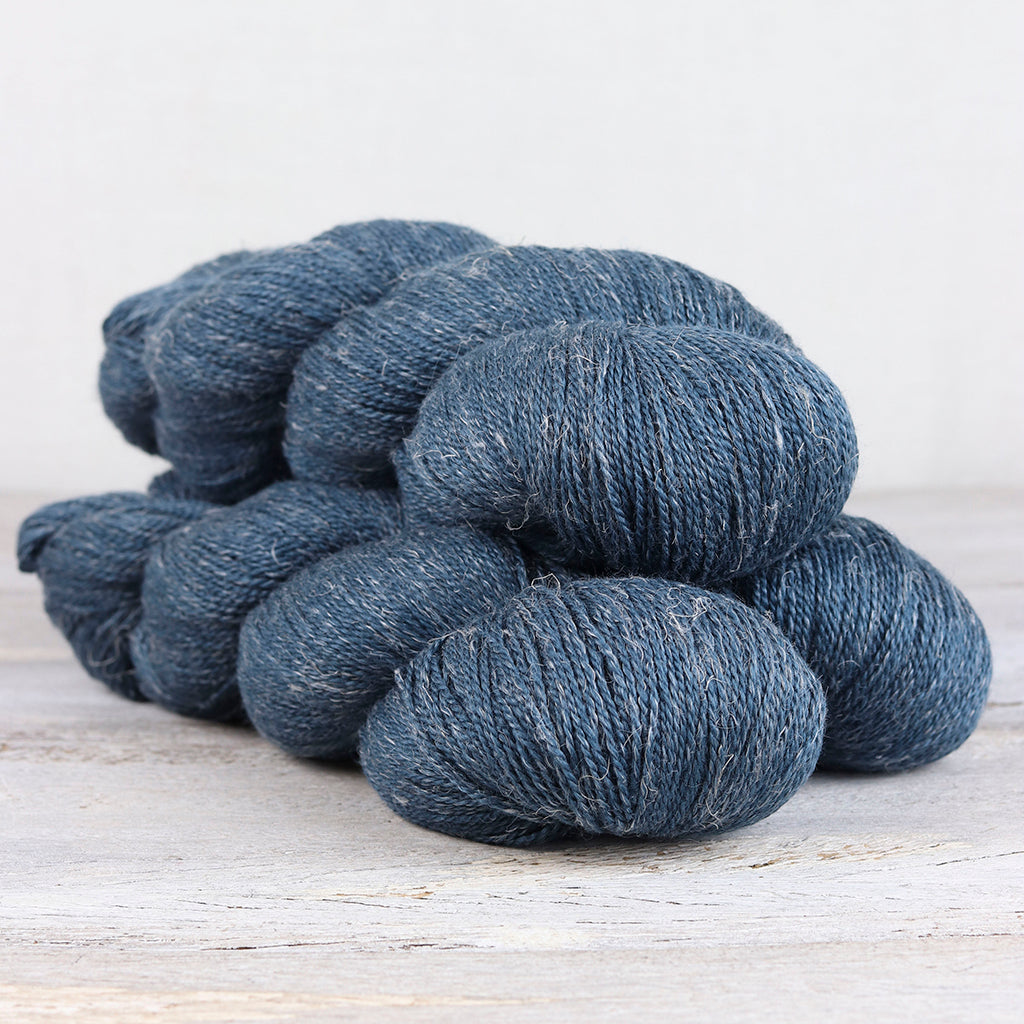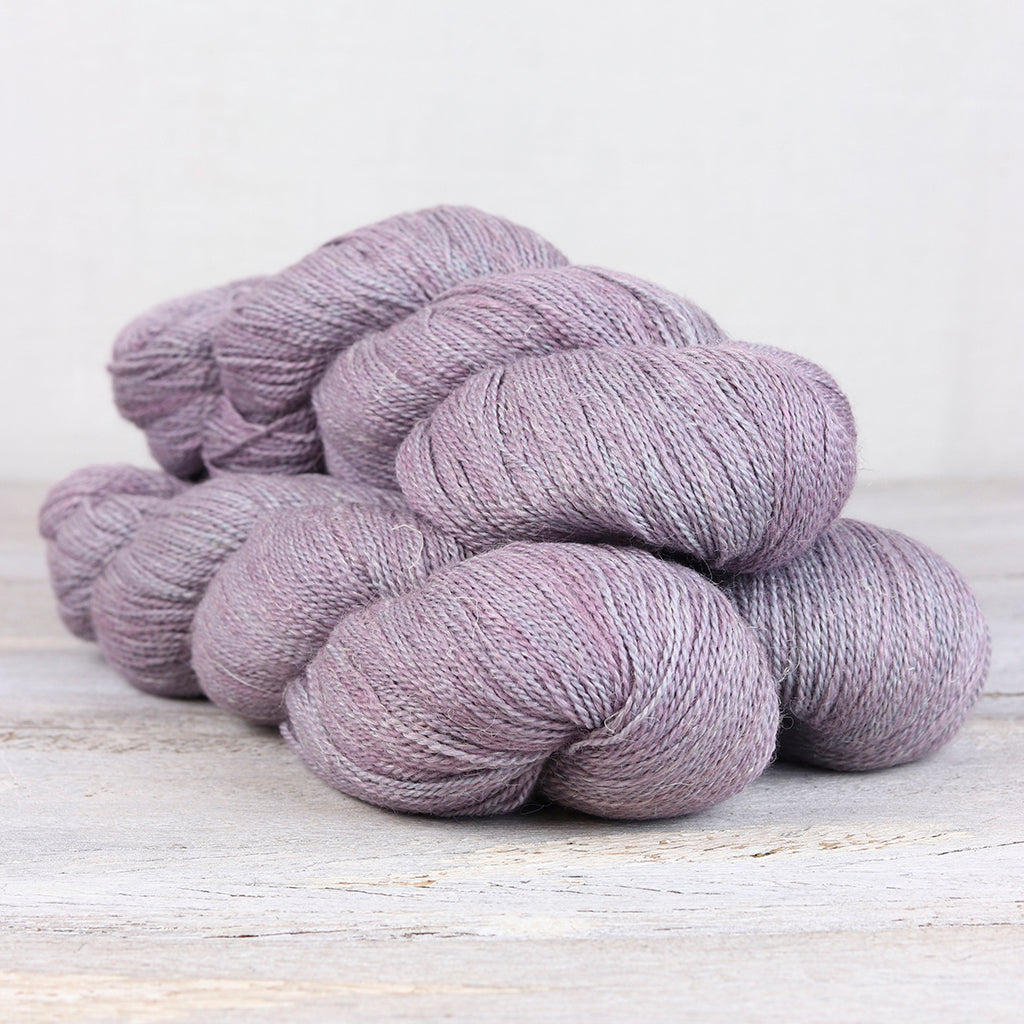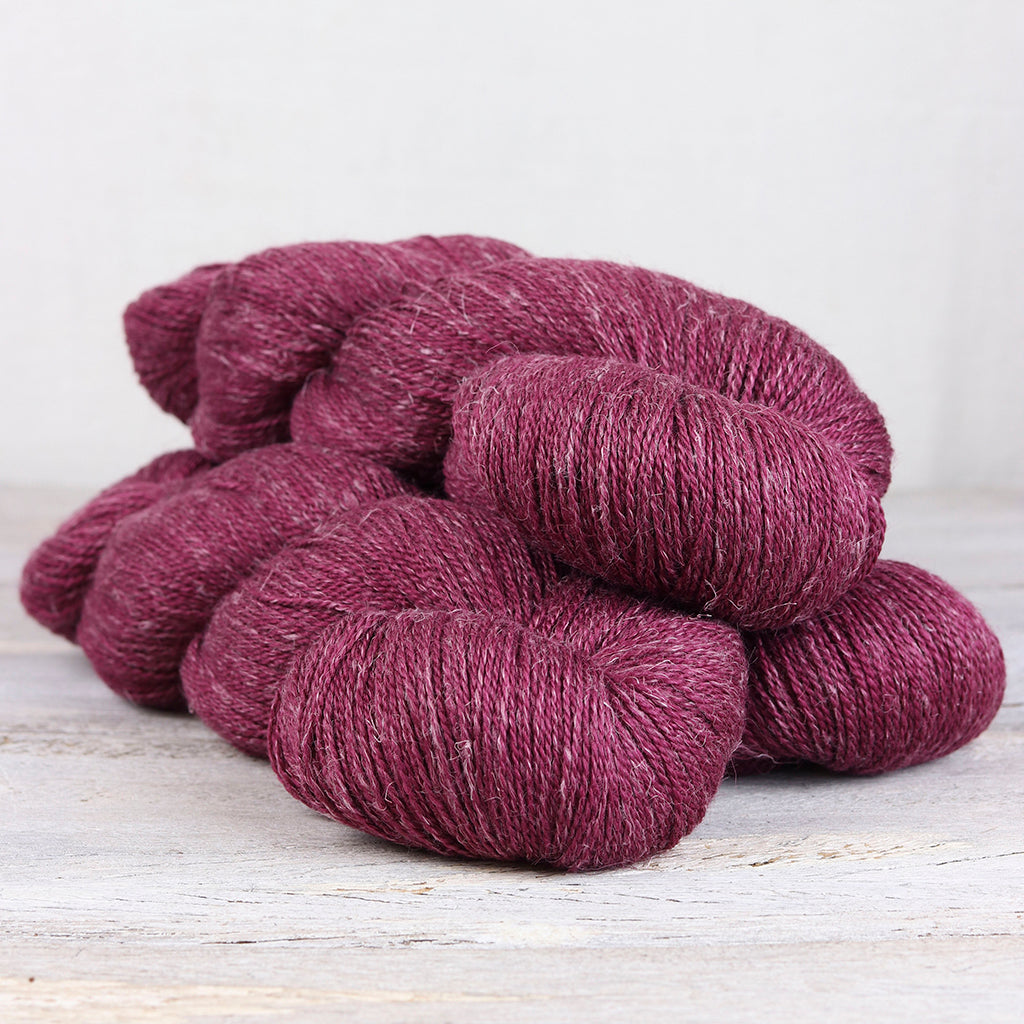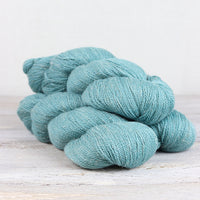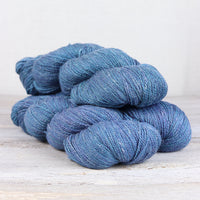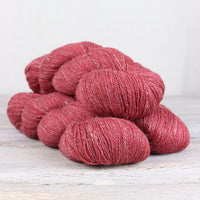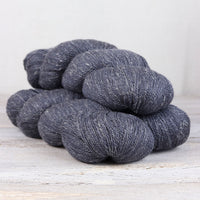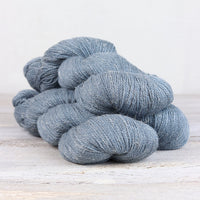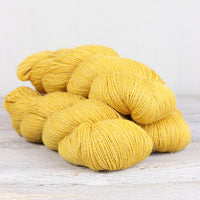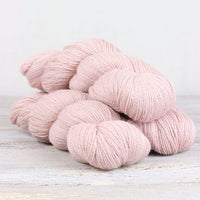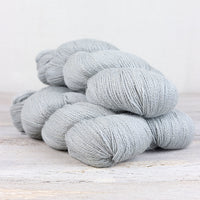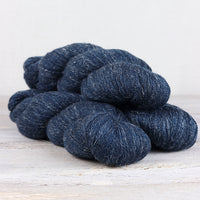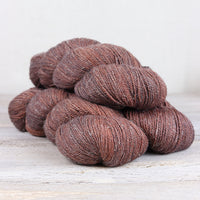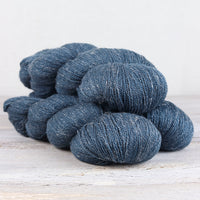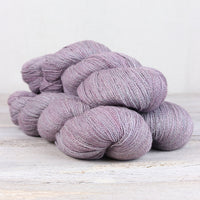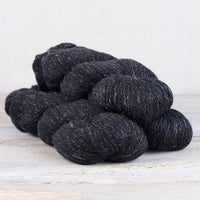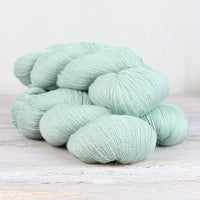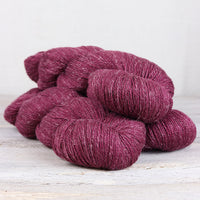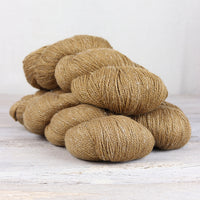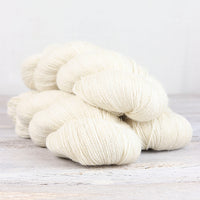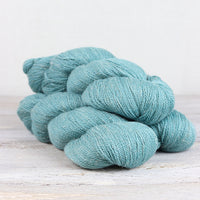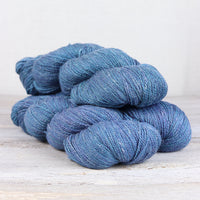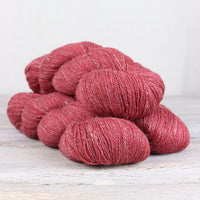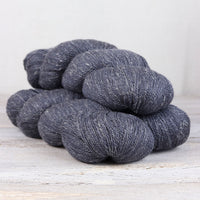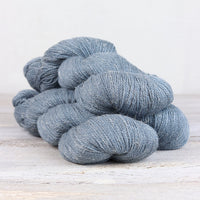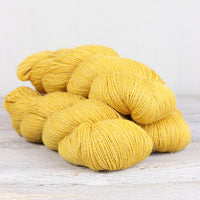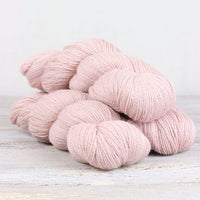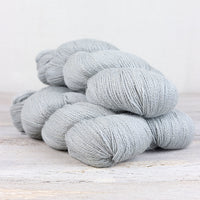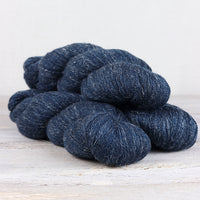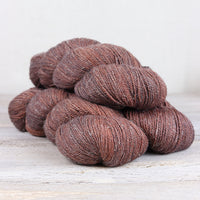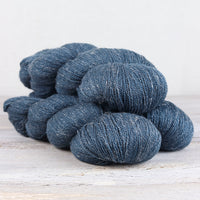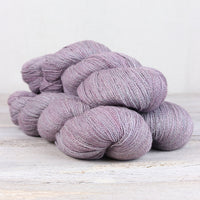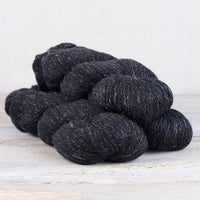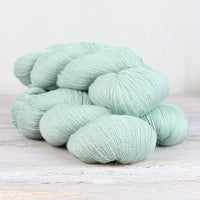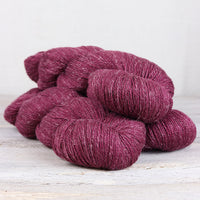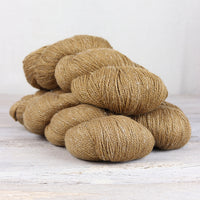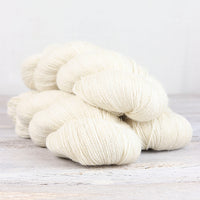 Meadow is a perfect combination of four luxurious fibres: the merino and baby llama create softness and bounce, the silk gives sheen and drape and the linen provides a crisp hand and lovely stitch definition.
Slightly heavier than a typical lace weight yarn, Meadow works well on a wide variety of projects and suits a range of needle sizes. The colour palette is inspired by the soft hues of coastal, wooded and alpine meadows, from earthy neutral tones to brighter blues, reds and violets.
Just one skein is enough for a large shawl or a couple will create a beautiful lightweight garment.
As with all hand dyed yarn, we recommend alternating skeins as you work to give an overall blended appearance.
Technical information:
Fibre: 40% Merino wool, 25% Baby Llama, 20% Silk, 15% Linen
Weight: Lace
Skein Weight: 100g
Length: 498m / 545yds per 100g skein
Tension: 32–36sts / 10cm / 4"
Needle Size: 2.25cm – 3.25mm / 1 – 3 US / 13 – 10 UK
Care Instructions: Gentle hand wash in cool water