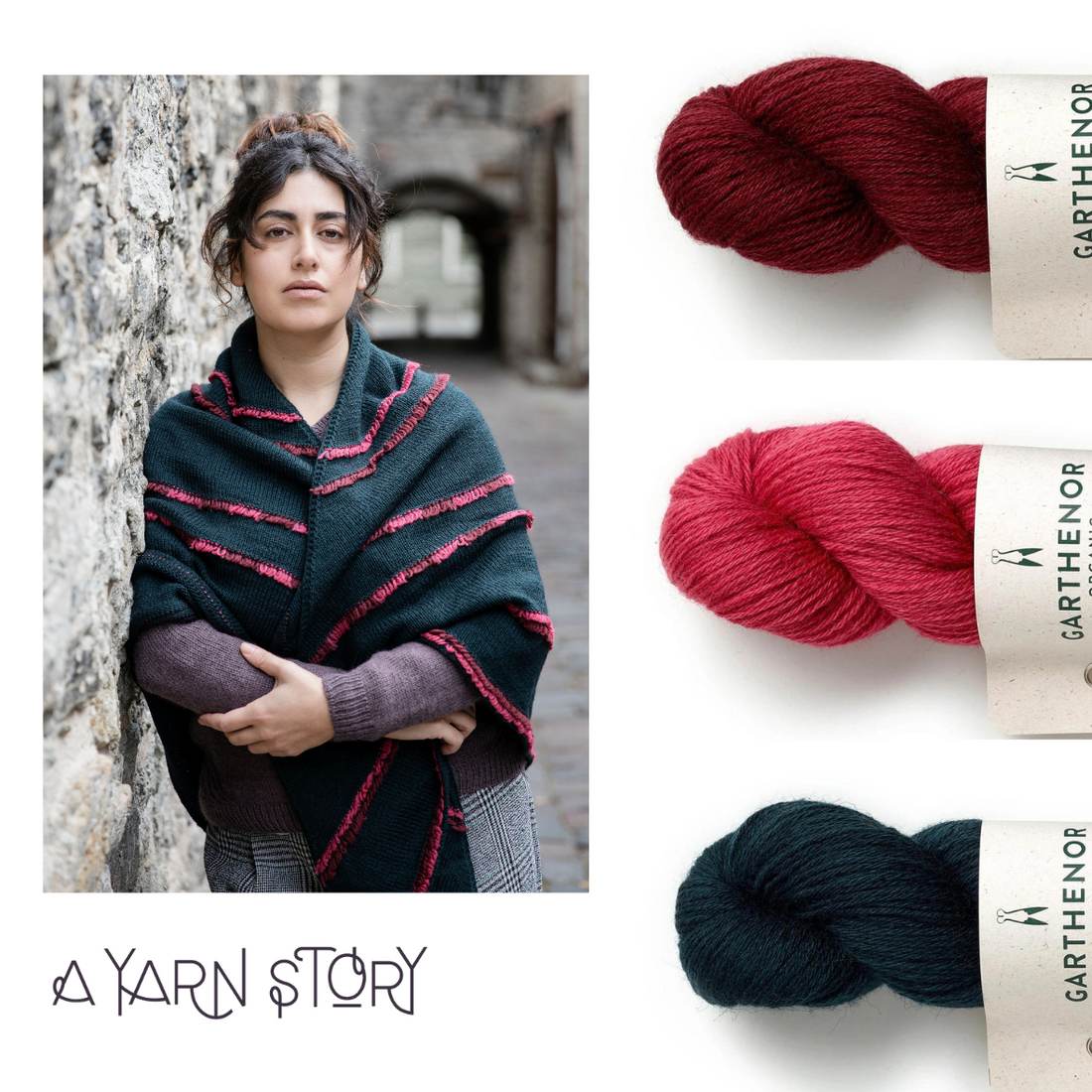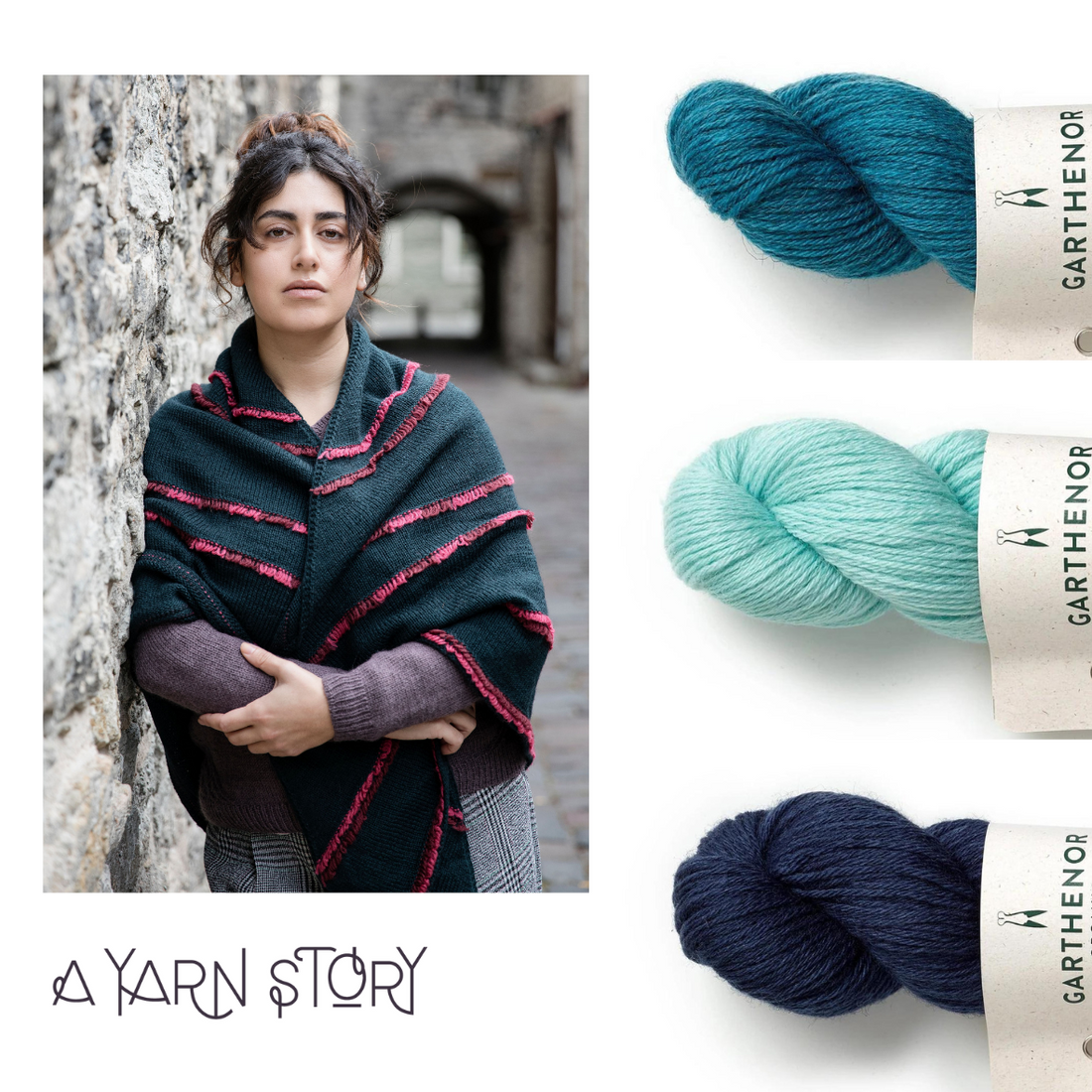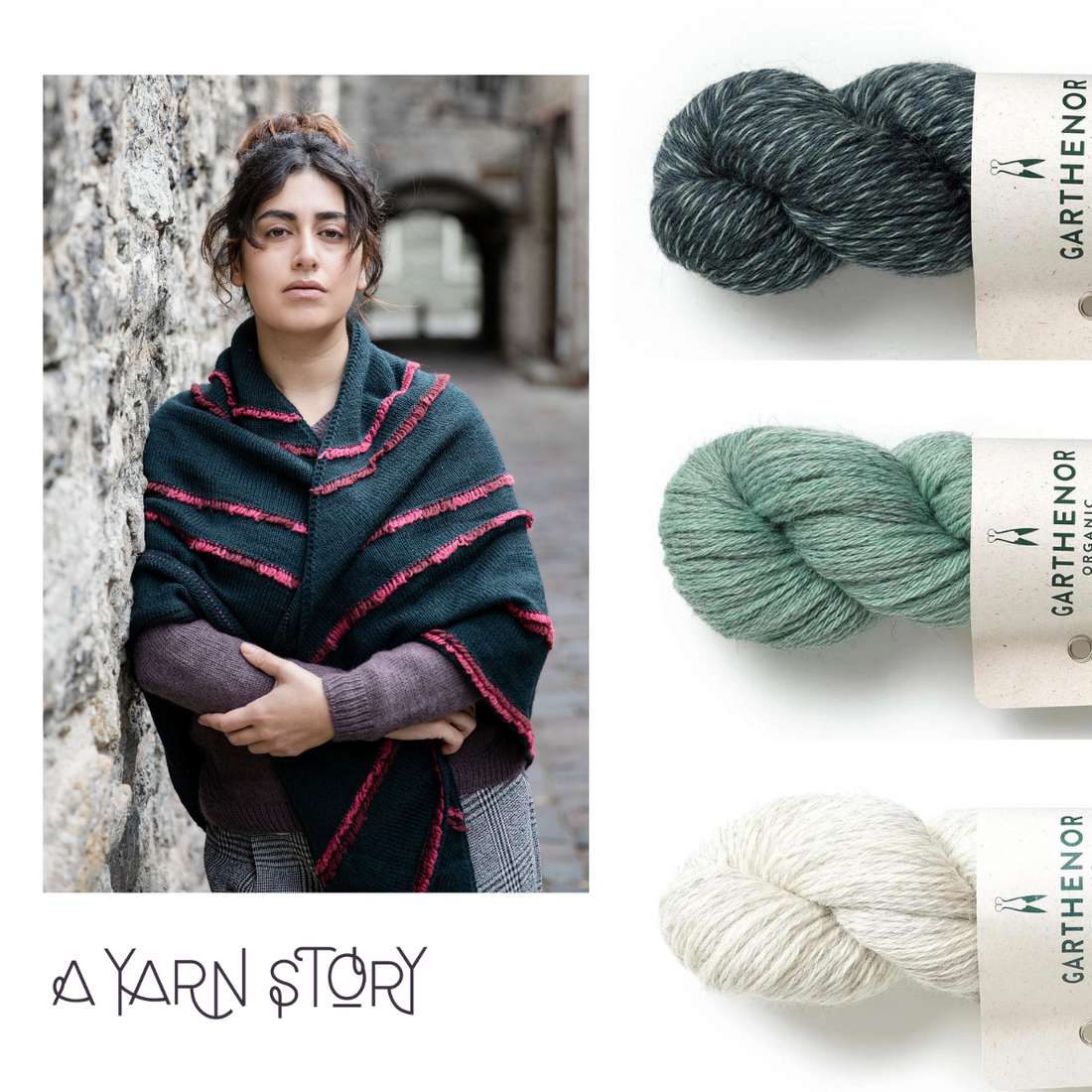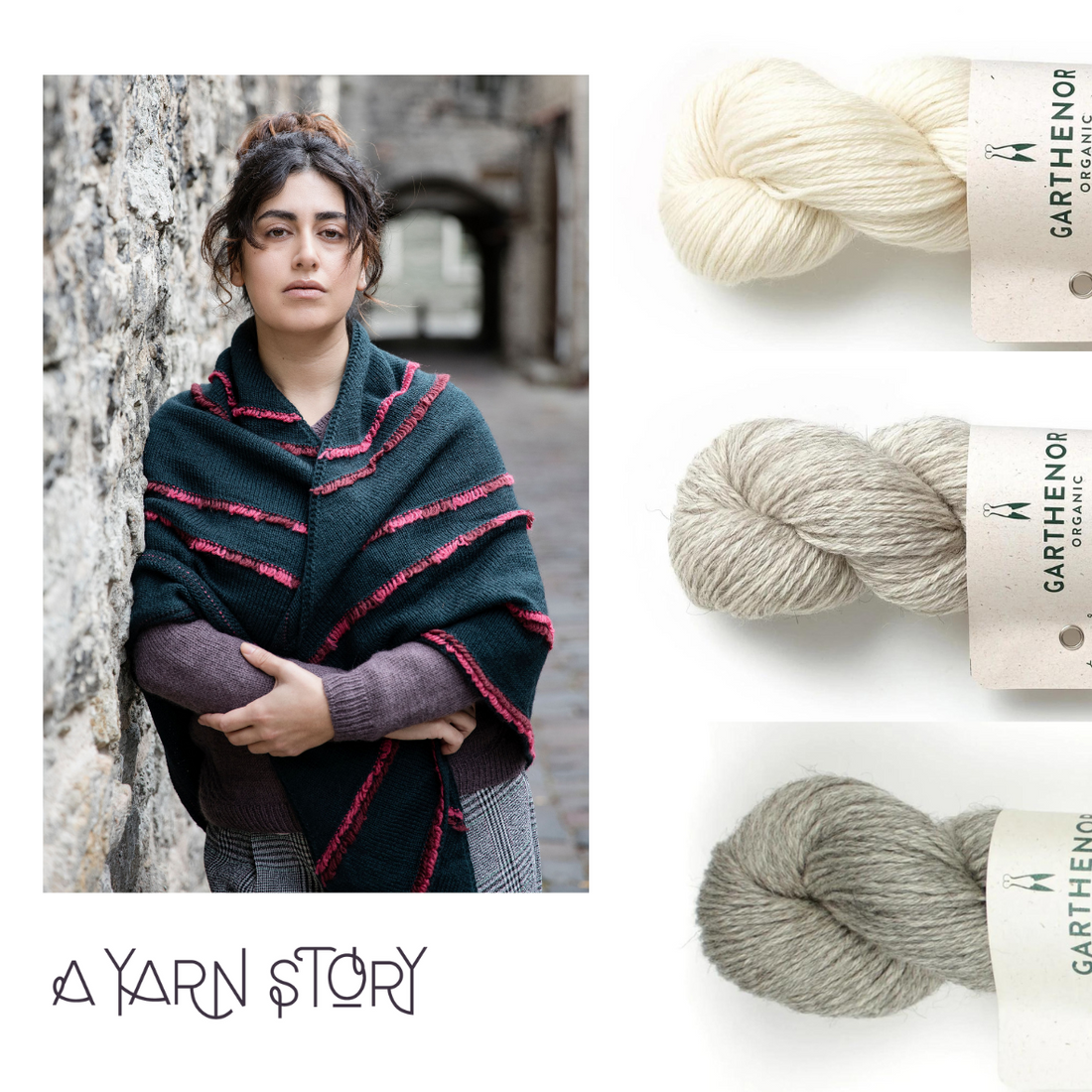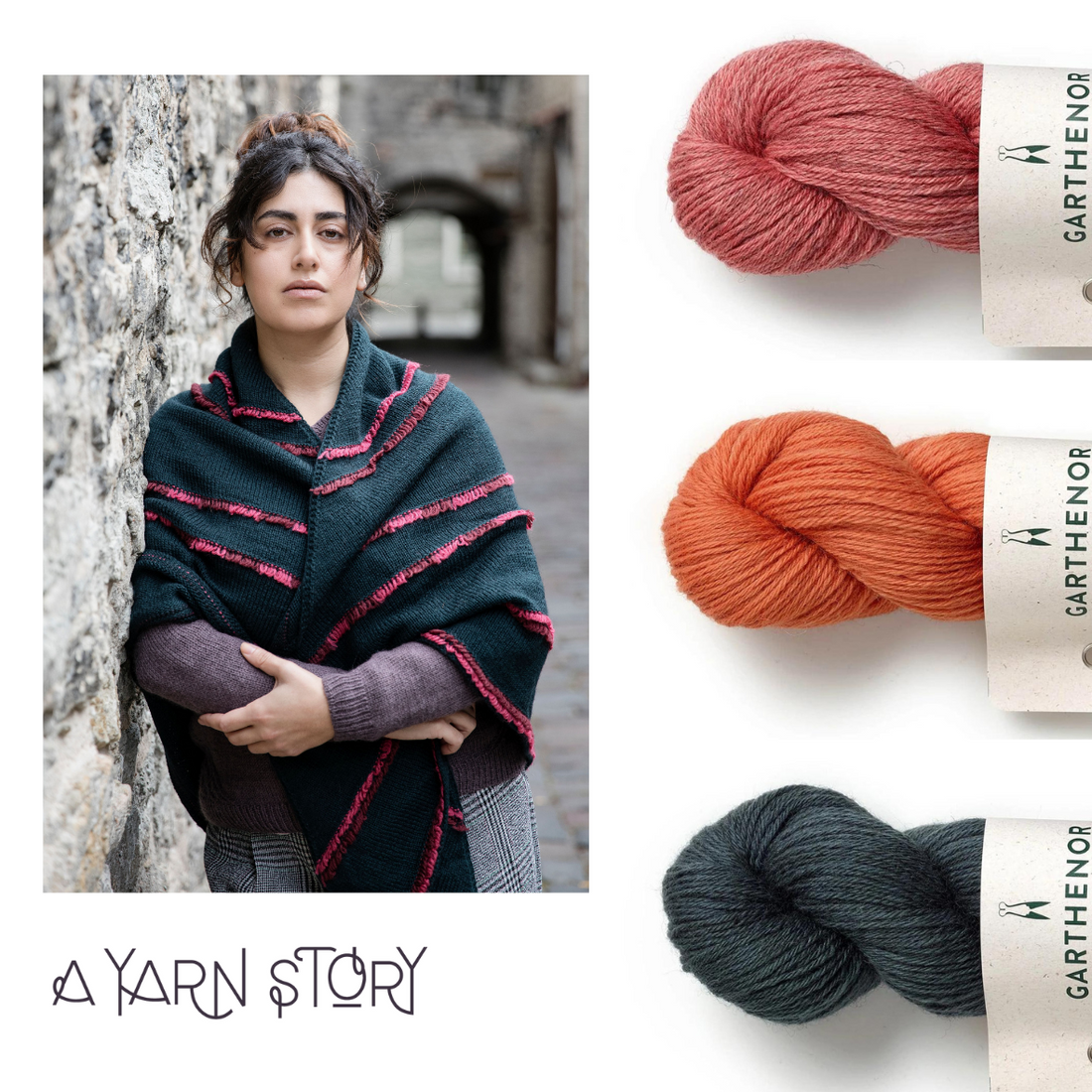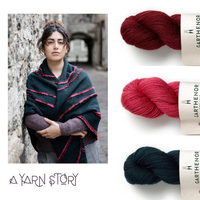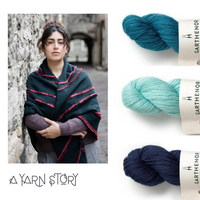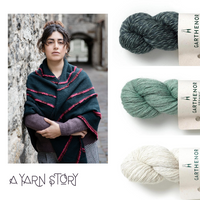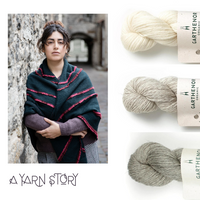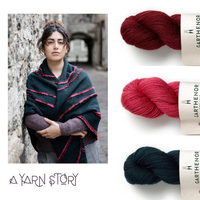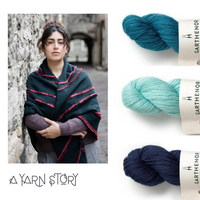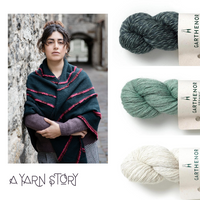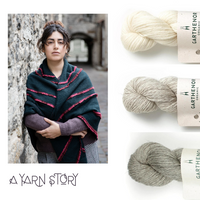 Like the wings ('tiivad') of a bird, this shawl has a texture that ruffles in the breeze. The knitted fringes on the shawl are inspired by the stripes and edge trim seen on many traditional mittens.
This triangular shawl is knit from the outside edge inward, starting with the largest number of stitches decreasing to 6 stitches. The remaining 6 stitches are then grafted together with Kitchener stitch to create a seamless finish along the wingspan.
The shawl has knitted fringe stripes worked in one and two colours between sections of Stockinette stitch.
We've kitted together some of our favourite combos in Garthenor Preseli. Our kits have enough yarn for either size. 
FINISHED MEASUREMENTS
Wingspan: 69 (79)"/ 175 (200.5) cm
Depth: 32 (38)" / 81 (96.5) cm
Fringe length: 0.5" / 1 cm
Yarn Bundle Contains: 
MC: 6 skeins of Garthenor Preseli

CC1: 1 skein of Garthenor Preseli

CC2: 1 skein of Garthenor Preseli
Kits: 
The Original: MC: Holly, CC1: Raspberry, CC2: Tuscany
Cornish Waves: MC: Blazer, CC1: Spearmint, CC2: Dragonfly
Seasalt: MC: Quartz CC1: Lichen CC2: Bough
Summer Sails: MC: Slate, CC1: Rigging, CC2: Basalt
Warm My Heart: MC: Kettle, CC1: Marmalade, CC2: Koi