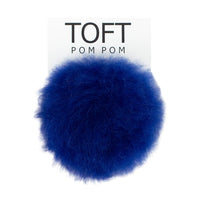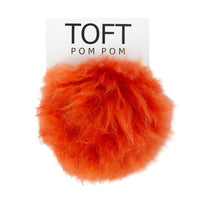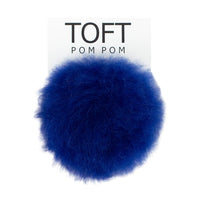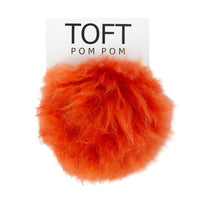 These funky luxury pom poms are part of Toft's brand-new range of interchangeable coloured pom poms and are sure to brighten up your projects. 

Available in four bright colours, each pom pom is attached to a press stud so you can easily swap between colours.
The pom poms are made from Peruvian alpacas that have died through natural causes. The pelts are purchased from indigenous farmers and are used to create items such as these fur pom poms.
Toft feels that alpaca fur, when sourced in this way, is an ethical product as the alpacas are not harmed because of demand, also the farmer will also receive a financial return to compensate for the loss of income due to the death of one of the herd.
Bright alpaca Pom pom
Brilliant idea to have press stud for attachment and gorgeous colour ways