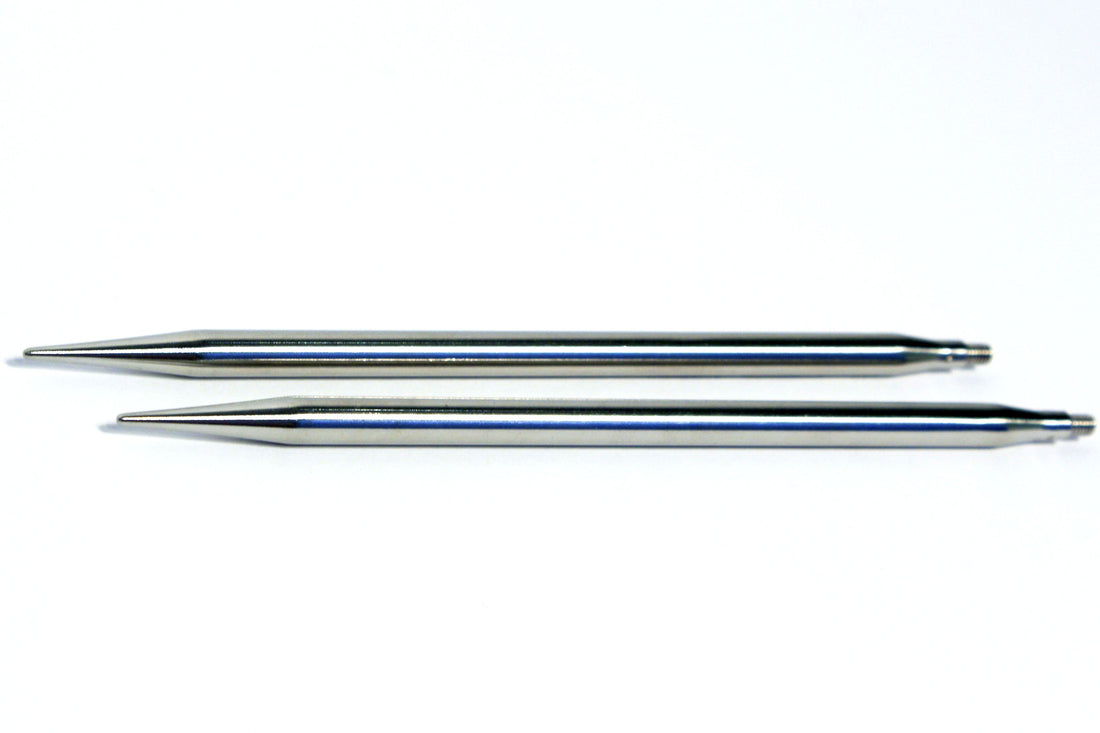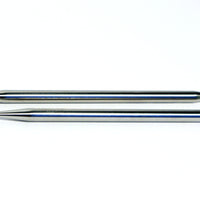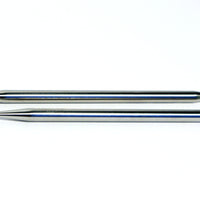 ChiaoGoo's Twist 13cm/5in tips are beautifully tapered, offering plenty of precision for knitting lace projects, no matter how intricate. The sharp tips work perfectly with all types of yarn, while the brushed-metal finish provides enough grip to stop your yarn accidentally slipping off the needle as you knit. All the tips are hollow to keep them lightweight and the needle size is laser-imprinted onto each tip, so it won't wear off.
The Mini tips in sizes 1.5mm to 2.5mm are only suitable for the matching Mini cables, while sizes 2.75mm to 5mm use the Small cables. All larger sizes need the Large cables. ChiaoGoo TWIST Lace Tips can be used with either the TWIST red cables or the SPIN nylon cables.
ChiaoGoo Twist Lace Interchangeable Tips are also available in 10cm.