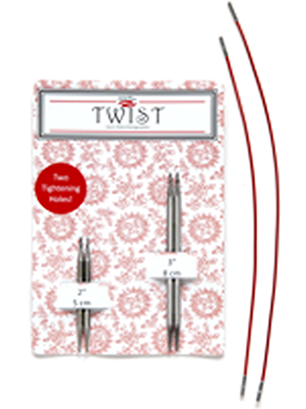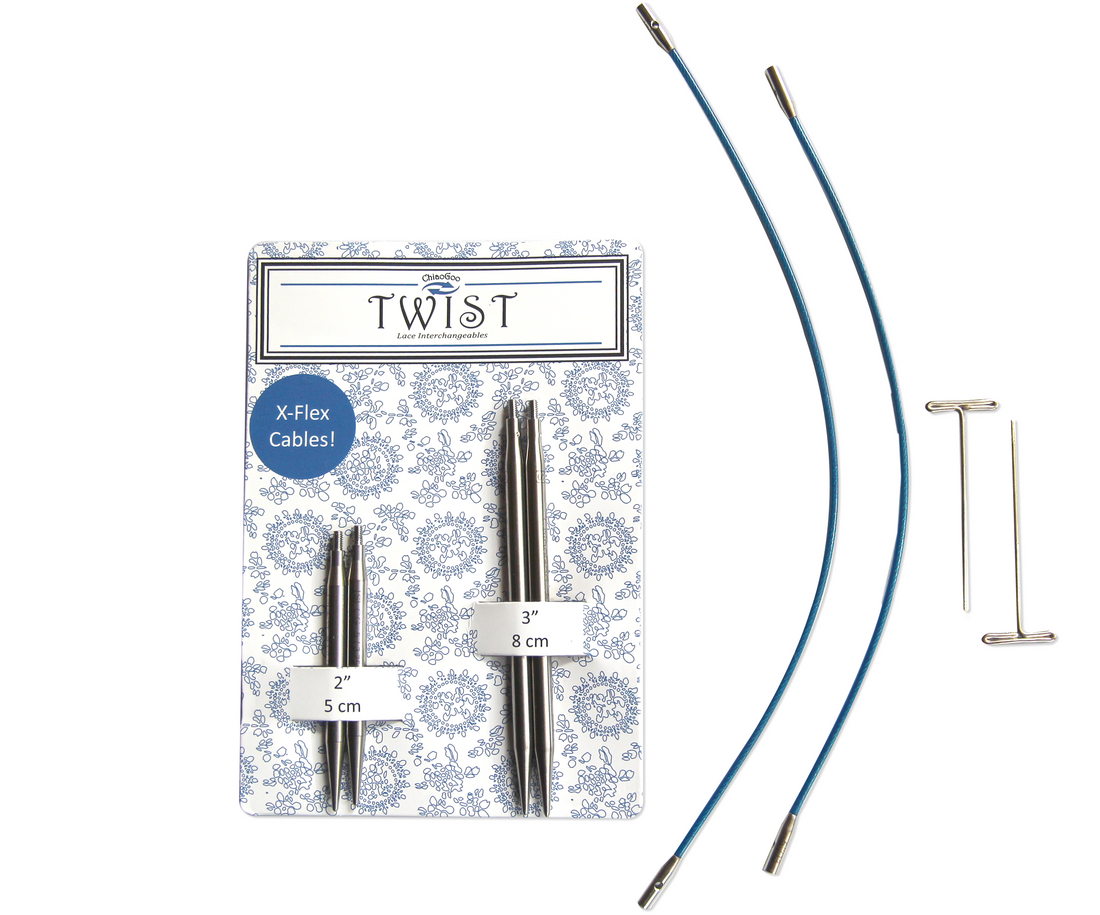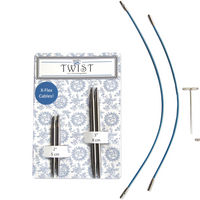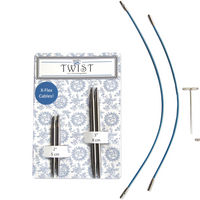 Chiaogoo TWIST Short Combo packs contain one 2″ (5 cm) and one 3″ (8 cm) set of the same size tip as well as two MINI red cables allowing knitters to make 9″ (23 cm) – 12″ (31 cm) circulars.
All 2″ tips are solid and have a tightening hole.  Most 3″ tips are solid with a tightening hole EXCEPT for US4 (3.5mm) – US8 which are hollow. (5mm).
Excellent Needles, Yarn & Shopping Experience
I ventured into A Yarn Story the other day to find some interchangeable shorties and some sock yarn (for my first sock project!) and the staff were so lovely and helpful. I wasn't sure exactly what I wanted and they talked me through the options and made some suggestions.
The shorties and yarn have turned out to be exactly what I was looking for, and my first pair of socks is happily underway!
Highly recommend anyone stops in to peruse a beautiful, extensive yarn supply, needle options and so many pattern books too!