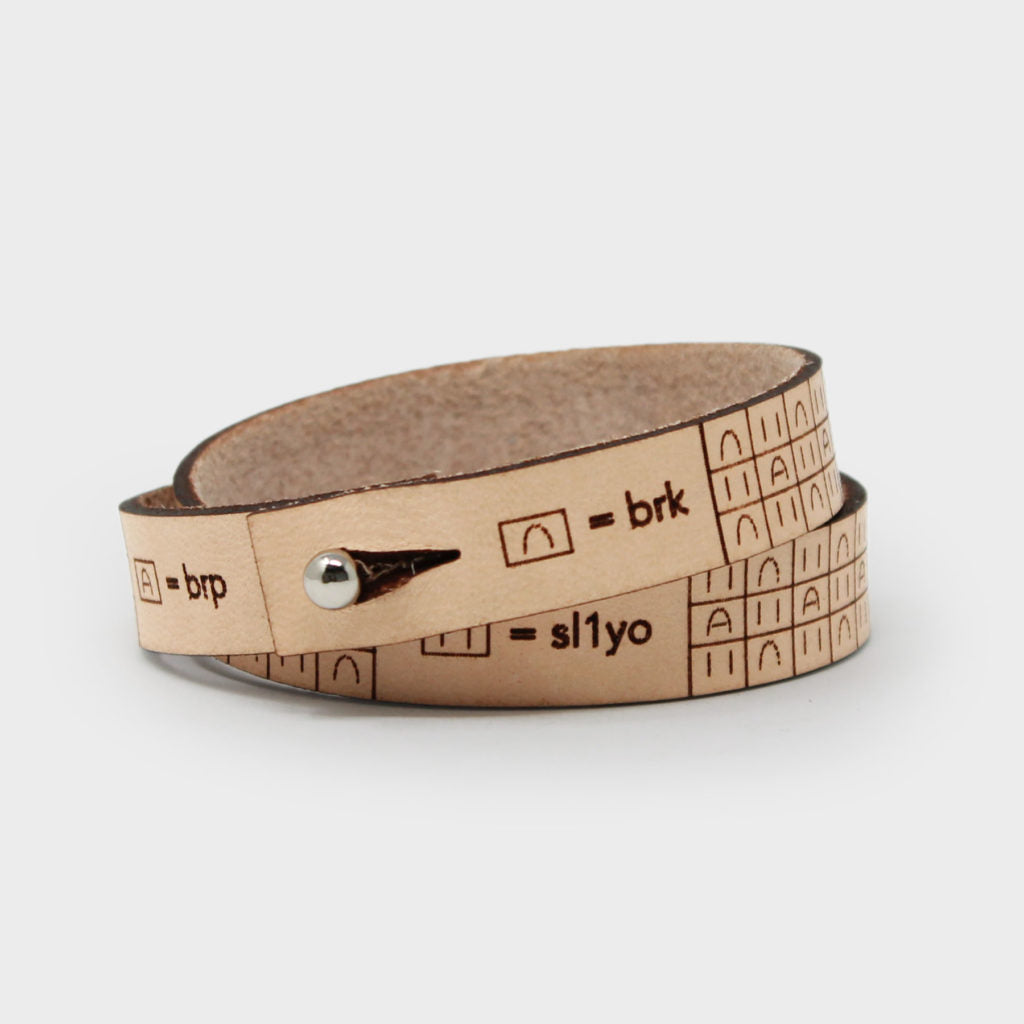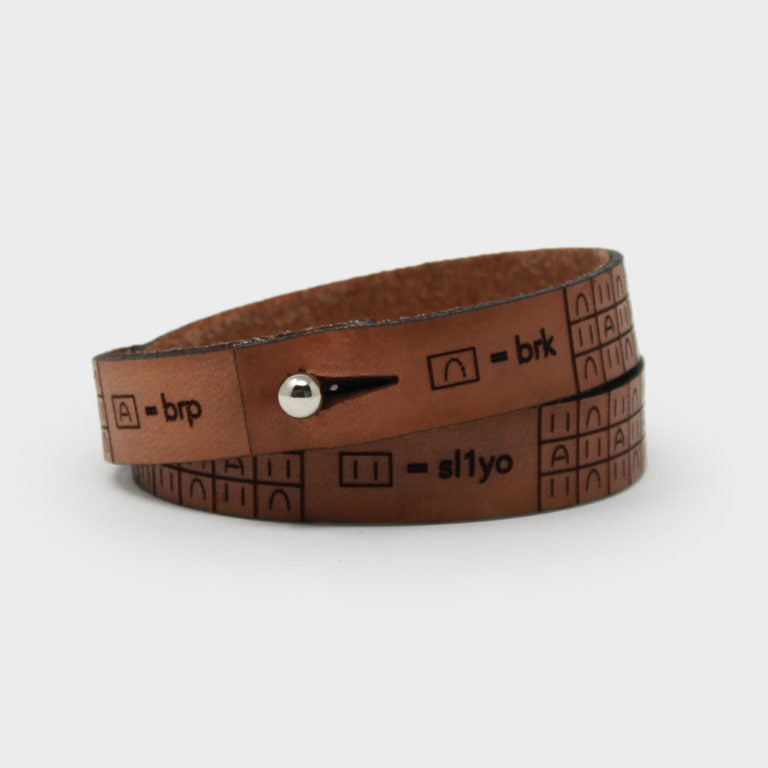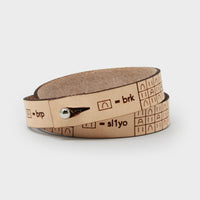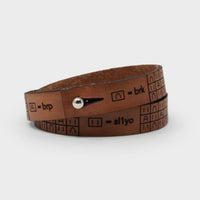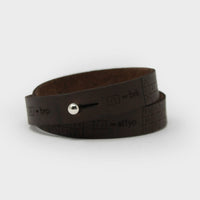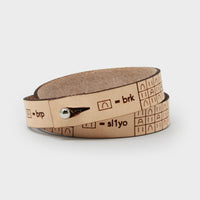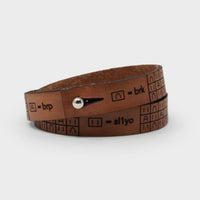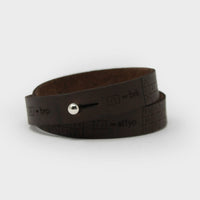 Love knitting brioche, but hate losing track? This beautiful leather bracelet – inspired by the queen of brioche Nancy Marchant – is just the accessory you need.
With key symbols and definitions firmly etched on, you will be confidently making project after project with no slip-ups in sight.
The bracelet is made from premium leather and is available in six* shades, as well as three sizes (15, 16, 17 inches). It works in exactly the same way as the Wrist Ruler, just wrap it round your wrist twice and you're good to go.
You can extend your Brioche Bracelet or Wrist Ruler by adding them to each other with the simple stainless-steel fastening, leaving you free to measure your brioche projects in style.