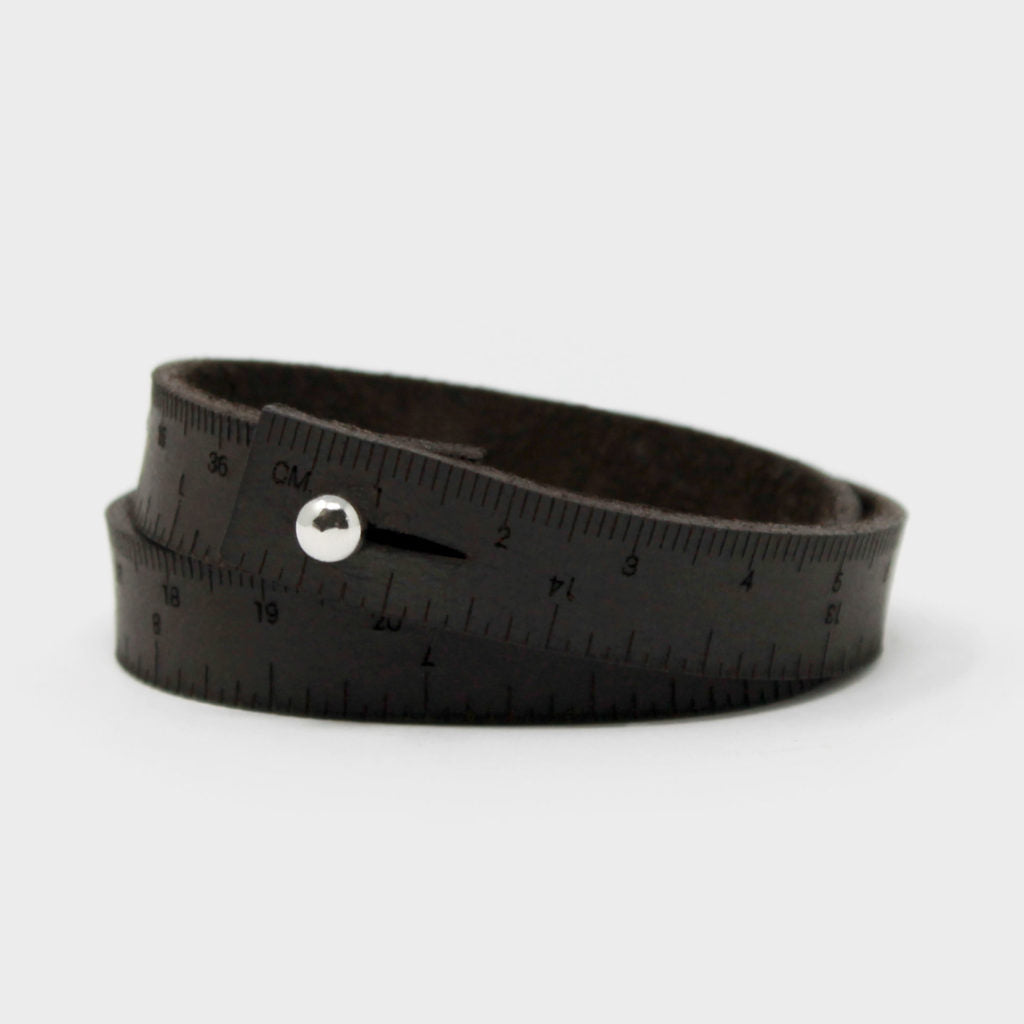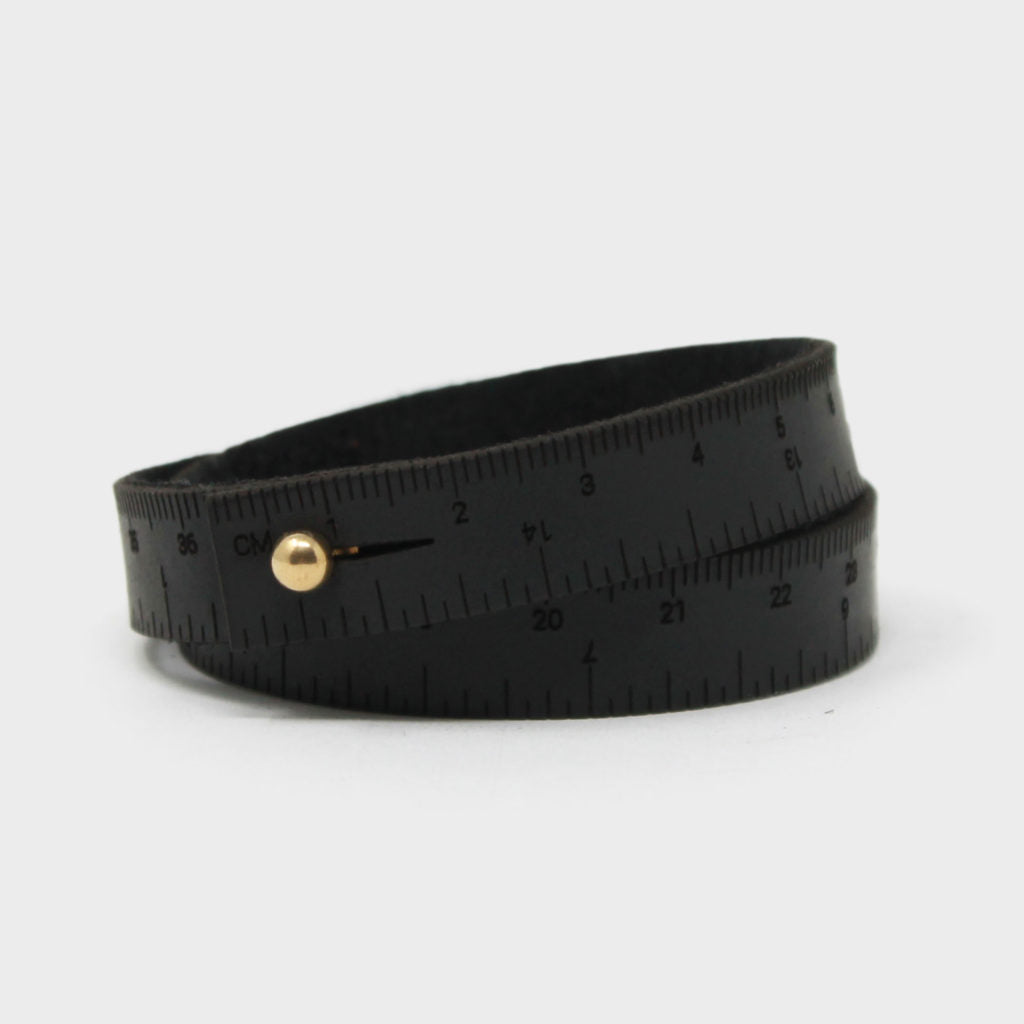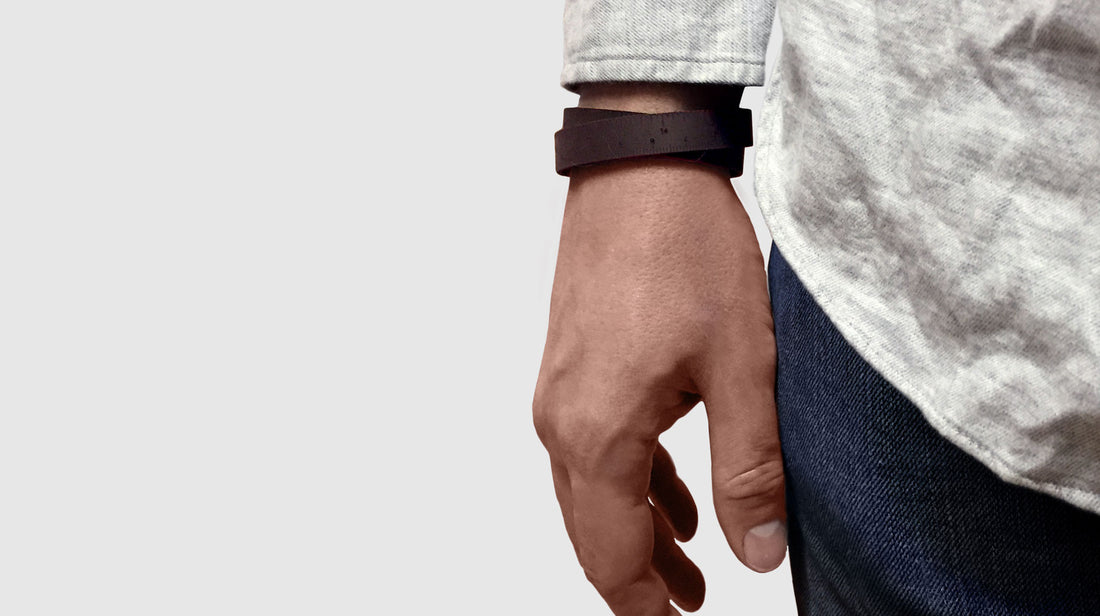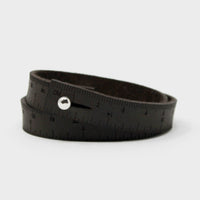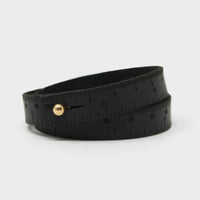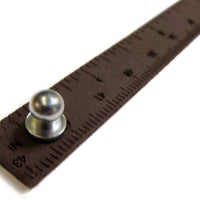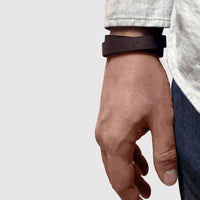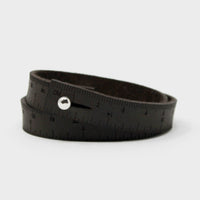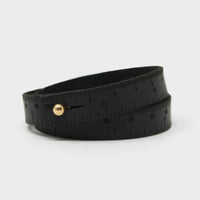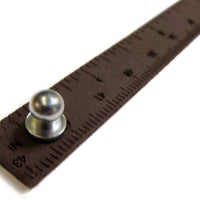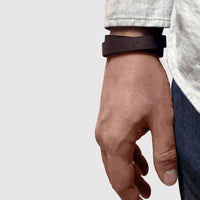 The Wrist Ruler is a smart stylish solution for measuring as you make.
Made from gorgeous high-quality leather (in a natural, medium, dark or black finish), the ruler has inches and centimetres clearly etched on and comes with a shiny stainless-steel fastening to keep it all together.
There are three different lengths to choose from (15, 16 or 17 inches) based on wrapping it around your wrist twice. You can also choose the length depending on how loosely you want to wear it, allowing an extra half-inch for the stud closure.
And, if you love knitting brioche, why not extend your Wrist Ruler with the beautiful Brioche Bracelet. Etched with useful information and a great design, it looks every inch the part…