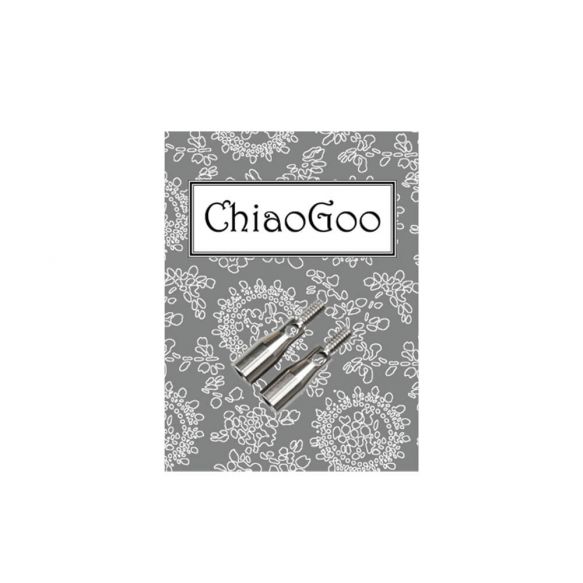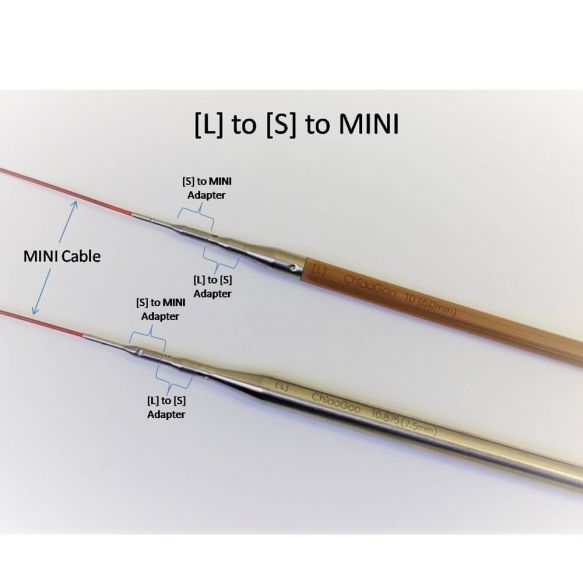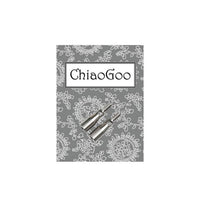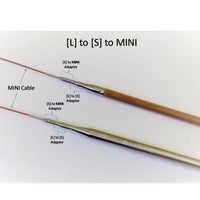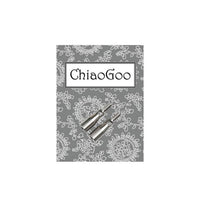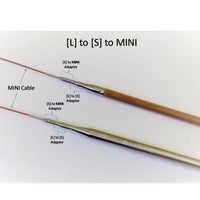 Use these handy convertors to join your ChiaoGoo interchangeable needles to different width cables. Use a tightening key to ensure the connection is secure. The connector can be used with both Spin and Twist cables.
The small convertor will join small needles to a mini cable and the large convertor will join large needles to a small cable. Or combine both convertors to jump from large needles to a mini cable.
Each pack contains two convertors.