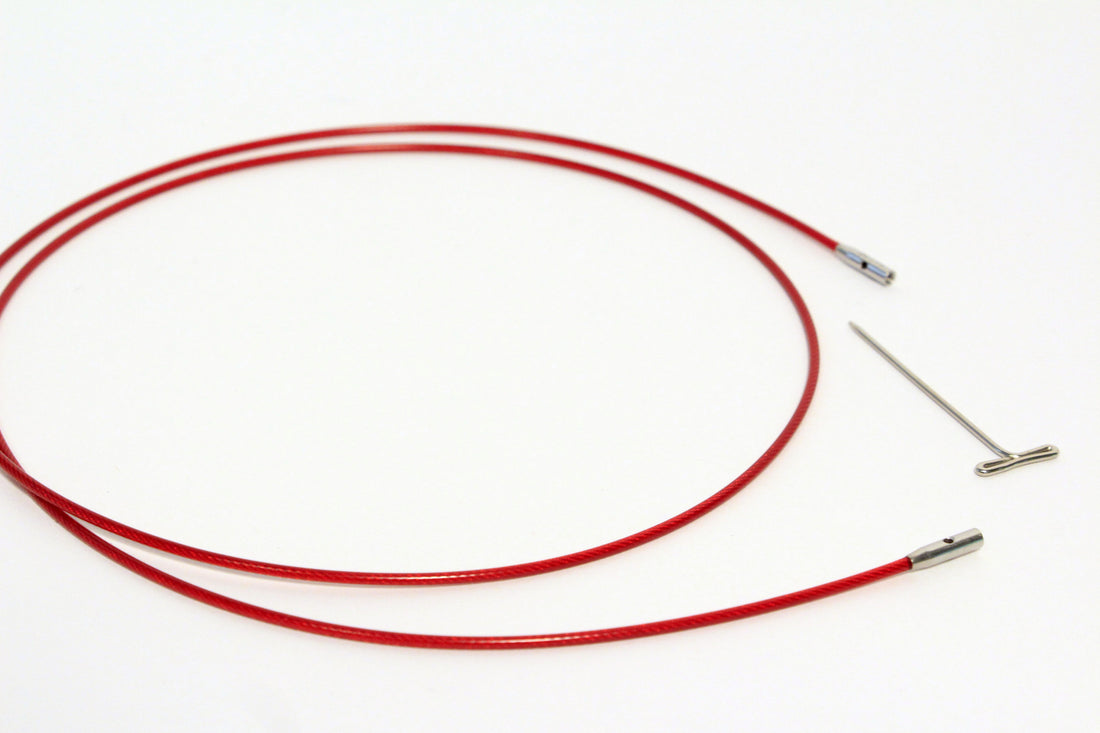 ChiaoGoo's super-smooth TWIST cables are ideal for knitting projects of all sizes. The cables are made of a multi-strand steel coated with red nylon and are memory-free with no annoying kinks!
The cables can be used with TWIST lace tips. Lace-knitters will welcome the lifeline holes at each end of these cables – the tightening key can also be used in the lifeline hole to help secure the tips in place.
The length shown is the length of the cable before the tips are added. The Small cables can only be used with tips up to and including 5mm, while the Large cables are only for tips sizes from 5.5mm and larger. The cables are also available in Mini for use only with Mini tips.