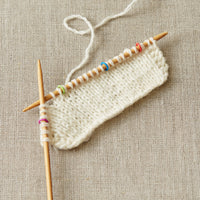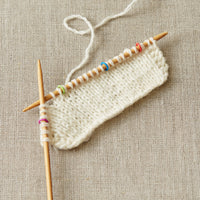 These cute mini versions of Cocoknits popular ring stitch-markers are brightly coloured and are easily seen when marking rounds, increases, decreases and stitch patterns.
Made of nylon-coated steel, they also attach to your Maker's Keep or any magnet for you to easily store and retrieve them. Included are 10 each of six colours.
These smaller markers will fit needles up to size 4.5mm / US 7. For larger needles try the original Colored Ring Stitch Markers for needles up to 9mm / US 13.